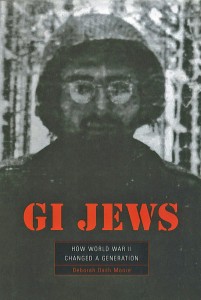 From Aug '05 Spotlight:
Historian Deborah Dash Moore will discuss her new book, GI Jews: How World War II Changed a Generation, at Spertus Institute of Jewish Studies on Sunday afternoon Oct. 18. In an exclusive interview with the JUF News, Moore, the William R. Kenan Junior Professor of Religion at Vassar College, said she was prompted to begin her book 10 years ago during the 50th anniversary celebrations for the end of World War II. "I was struck at the time by the disjuncture between the focus on the Holocaust, where Jews were understandably victims, and the parallel focus on the end of the war, where Jews just disappeared. They were never mentioned. The only way in which Jews seemed to appear in the context of WWII was as victims of the Holocaust."
Since Moore's own father, Martin Dash, was a WWII veteran, as were many of his friends, she began to wonder about the Jews who served in the military on the American side and what that meant for them. "As I dove into it I began to realize that the dominant narrative of WWII was that of the melting pot. WWII [supposedly] erased the differences for white ethnics, so that people came out of service 'Americans.'"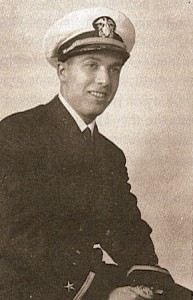 Moore was already working on "GI Jews" when she heard about 9/11 on the radio. "In some ways, it was eerily like Pearl Harbor. It was all aural for me, which was how Pearl Harbor was; people heard the news on the radio. I saw the television reporting much later in the day, when I got home. My 9/11 experience made me want to bring a sense of immediacy to my book, bring alive the immediacy of the moment."
Click HERE To read more about "GI Jews," as well as additional excerpts from this interview.
Photo of Martin Dash in uniform courtesy of Deborah Dash Moore.