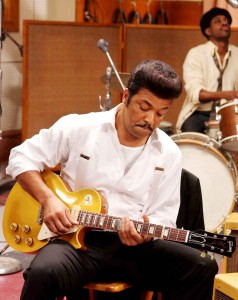 From April '09 Spotlight: Cadillac Records is a musical history of Chicago Blues starring Adrien Brody as Leonard Chess, Beyoncé Knowles as Etta James, and Jeffrey Wright as Muddy Waters.
It's tremendously entertaining, has great resonance, and was one of my favorite films of 2008.
Last December, just before Barack Obama named Rahm Emanuel White House chief of staff, a well-known political consultant said: "Rahm can be a 'mamzer,' but he's our mamzer." I'd like to make the same case for Leonard Chess.
Born Lejzor Czyz, Chess came to Chicago from Belarus in 1928 at age 11. You won't truly appreciate what you see onscreen if you don't know this basic fact.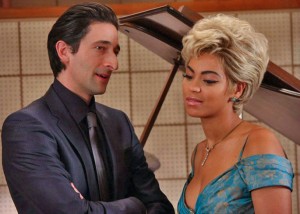 For an opinion on the overall veracity of the film, I turned to Blues harmonica genius Jerry Portnoy (a longtime member of Muddy's band).
"My father had a store on Maxwell Street (Max Portnoy & Son, King of Carpets)," Jerry told me. "The Maxwell Street Market was a magical place. Little Walter played right down the street. There's a musical relationship that explains the extraordinary percentage of Jews drawn to play the Blues—Jews hear the wailing of the cantor."
"Leonard Chess was this guy who saw a synergy between his needs and what he loved about this music (and the artists who played this music). It was a natural fit. And to a large extent, most of the film was fairly accurate."
To read about Jerry Portnoy, visit: http://www.harpmaster.com
Click HERE to read my review of Cadillac Records for WomenArts.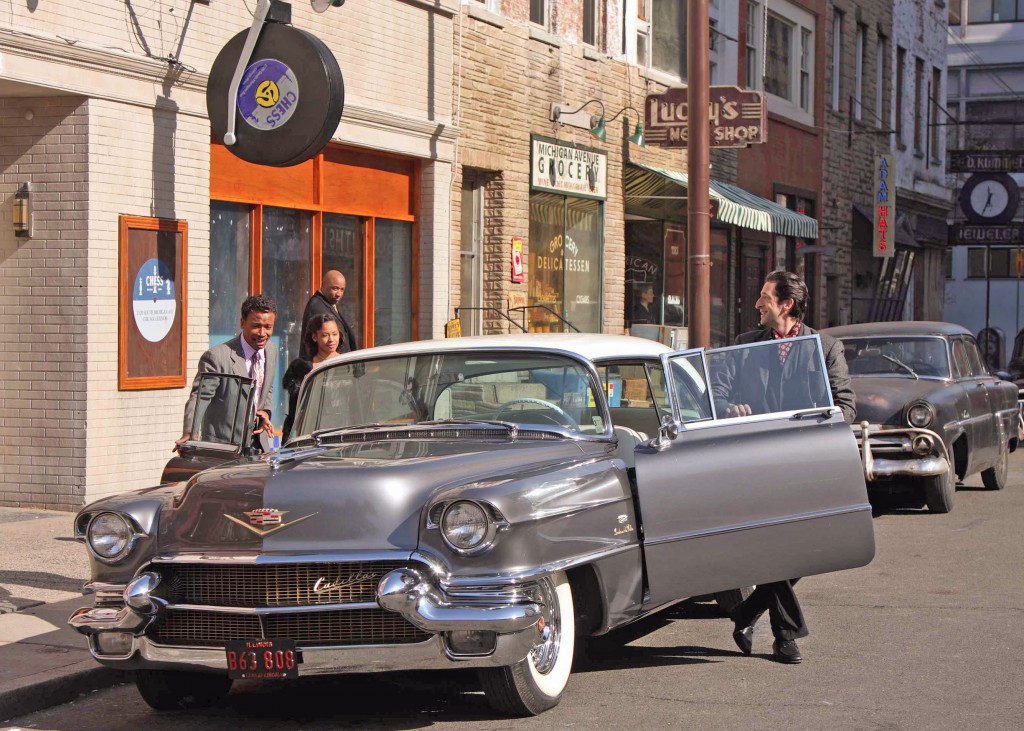 Top Photo: Jeffrey Wright as "Muddy Waters."
Middle Photo: Adrien Brody as "Leonard Chess"with Beyoncé Knowles as "Etta James."
Bottom Photo: Columbus Short as "Little Walter" with Adrien Brody in front of a recreation of the Chess Records studio at 2120 South Michigan Ave (current location of Willie Dixon's Blues Heaven Foundation.)
Photo Credits: Sony BMG Film, Parkwood Pictures and Tristar Pictures' drama CADILLAC RECORDS.
Posted by JUF News on 4/1/09.