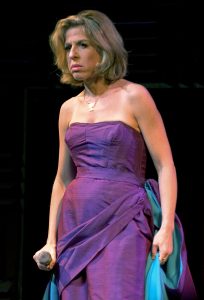 I had the great pleasure of a hillarious one-on-one chat with Jackie Hoffman way back in December '09 when she came to Chicago with The Adams Family team for previews.
I was in my "nice lady from the JUF News" mode.  Jackie snarled at me for about 30 minutes & I was in heaven!
Three Minutes on Broadway indeed!  Here's a terrific profile of Jackie posted in today's TABLET.   Once again, Jackie proves the point: "She who laughs last, laughs best!"
Meanwhile: You Go, Girl 🙂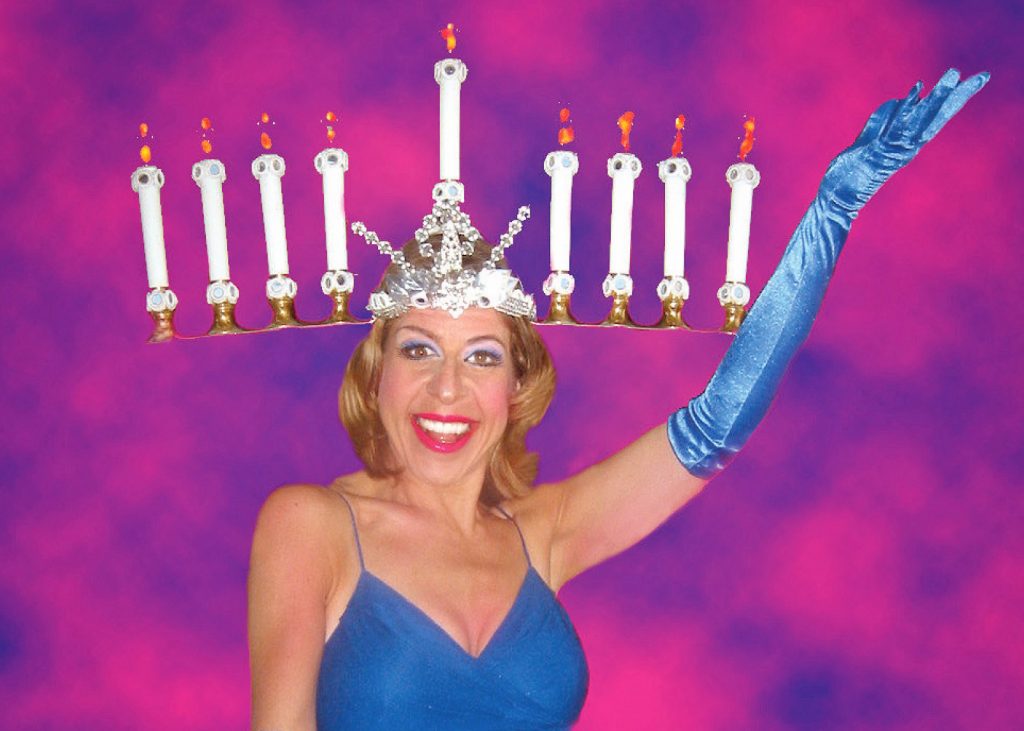 Photos: Jackie's promo shots for her Chanukah '09 show Whining in the Windy City — Holiday Edition.
(You'll just have to believe me, folks, those were 3 insanely funny nights at Chicago's Royal George Theatre.)