From Tzivi's March '11 Spotlight:
The Chicago YIVO Society is hosting three local screenings of Monique Schwarz's fascinating documentary Mamadrama this month. Screenings on Wednesday, March 23 (6:30 p.m. at Harold Washington Library Center in the Chicago Loop) and Thursday, March 24 (1 p.m. at Northbrook Public Library) are free and open to the public. A third screening on Sunday, March 27 is open to all participants in Chicago's second annual Limmud.
Growing up in Australia in the late 60s, Schwarz (the daughter of Holocaust survivors) saw American films which puzzled her. "The Jewish mothers that I know and love are sexy, smart, and strong," she says, "but I have never seen this mother in Hollywood movies, and I set out to find out why."
The common stereotype of the Jewish mother is "a woman who is loud, obnoxious, domineering, and emasculating," says film critic Michael Medved during his onscreen interview, but Schwarz is determined to push back. In Mamadrama, she juxtaposes clips from mid-century American films like Next Stop Greenwich Village, Portnoy's Complaint, and Torch Song Trilogy with clips from well-known Israeli films made at roughly the same time (e.g., Noa at 17), as well as classic Yiddish films (e.g., A Letter to Mother). Additional commentary comes from film scholars like Patricia Erens and J. Hoberman.
© Jan Lisa Huttner: Originally written for the March 2011 issue of the JUF News.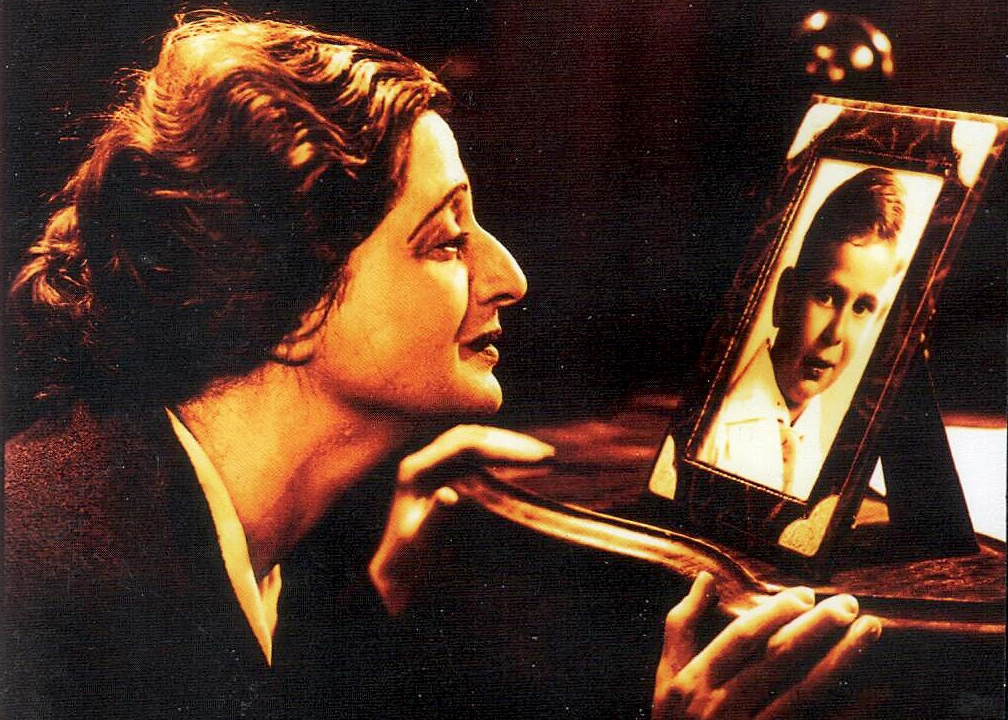 Photo: Cecilia Adler in Where is My Child?
For more details (including how to order), go to the Mamadrama page on the website of The National Center for Jewish Film. 
3/30 Update: In fact, Molly Picon was NOT nominated for an Oscar for her role as the "Italian mother" in Come Blow Your Horn, but she was nominated for a Golden Globe award (in the Best Supporting Actress category).
Based on doing three public screenings of Mamadrama in the past week, I can tell you most people still laugh at her shtick.  But I'm with Monique Schwarz here: These are noxious images & I think we need to think twice when we watch them!