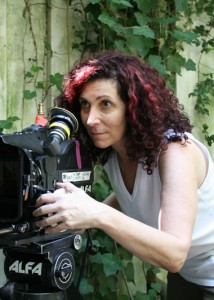 From Tzivi's August '12 Spotlight:
In March 2009, I received a screener from the coordinator of our annual Chicago Latino Film Festival for a new Argentinian feature called La Cámara Oscura. I was entranced by this film, and wrote very positive things about it in my April '09 column. Soon after, I began receiving calls from all around the country, the word spread, and La Cámara Oscura has now become a major hit on the Jewish film festival circuit. To date, it has played in twenty-five American cities from Atlanta to Boston and from San Antonio to Sacramento, and it has also played at international festivals in Jerusalem as well as Cairo and Istanbul.
Now the Chicago YIVO Society is bringing La Cámara Oscura back to Chicago for three screenings: August 14 at Northbrook Public Library (12:15 PM) and Harold Washington Library Center in the Loop (6 PM), and August 15 at Skokie Public Library (12:15 PM).
Based on a short story by well-known Argentinian-Jewish writer Angélica Gorodischer, La Cámara Oscura was written and directed by Maria Victoria Menis. Relying on superb visual style, Menis keeps dialogue to a minimum, enhancing her quiet tableaux with natural sounds as well as Yiddish songs and Klezmer tunes. La Cámara Oscura also has three animated sequences, the first taking us in to young girl's imagination, and the others similar in style to the surrealistic dream sequences Salvador Dali designed for Alfred Hitchcock's 1945 film Spellbound.
All programs in Chicago YIVO's Summer Festival of Yiddish Culture are free and open to the public. For more information, visit www.ChicagoYivoBlog.com.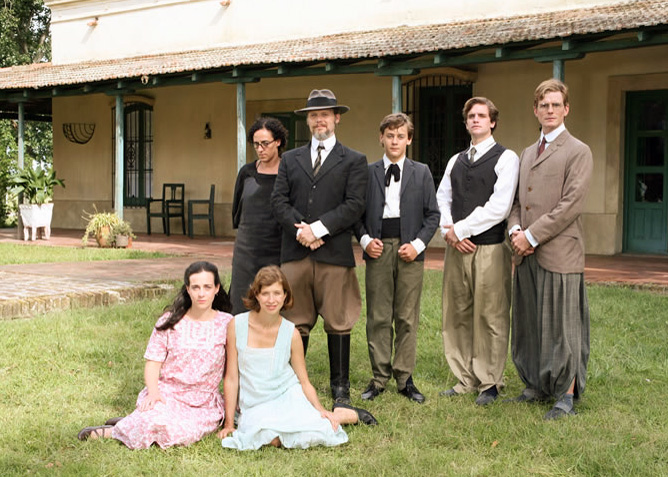 Top Photo: Maria Victoria Menis.
Bottom Photo: Gertrudis with her family in La Cámara Oscura.
Photo courtesy of the National Center for Jewish Film
BONUS: FOLLOW THIS LINK FOR PHOTOS FROM THE 2009 SCREENINGS SPONSORED BY THE CHICAGO LATINO FILM FESTIVAL 🙂
BONUS: NOTES FROM THE 2012 CHICAGO YIVO SOCIETY SCREENINGS 🙂
Extending muchas gracias & sheynem dank from the Chicago YIVO Society to filmmaker Maria Victoria Menis of Argentina.
In the past two days, almost 500 people attended one of our three screenings of her lovely film Camera Obscura either at Northbrook Public Library, Skokie Public Library, or Harold Washington Library Center (Chicago Loop).
Here are the words of the lovely Yiddish poem by Eliahu Toker (set to music by Marcelo Moguilevsky).
Libe, helf mikh ibershprayzn
di fintsternish vos loyert in mir.
Azá umendlikhe nakht vos mikh vart
un kh'guefín nisht kayn kholem in zij.
*************************
Love, Help me cross the darkness that arises in me.
An endless night ahead and me without dreams.
(English Translation by YIVO member Joan Levin)
Click HERE for more information on how to purchase Camera Obscura (for home use) or rent Camera Obscura (for public exhibition) from the National Center for Jewish Film at Brandeis University. 
Click HERE to purchase The House of Memory: Stories by Jewish Women Writers of Latin America, a collection edited by poet Marjorie Agosin which contains Angelica Gorodischer's original short story.
Click HERE for the Wikipedia page explaining the camera obscura phenomenon ("one of the inventions that led to photography"), seen in film when Jean-Baptiste notices that the image of Gertrudis drawing water from the well has been projected on the back wall of his room.
We also send our appreciation to our library partners for their terrific onsite support, & to NCJF for making this wonderful film available to Kol Yisrael. Finally we thank all the audience members who participated in the three lively Q&A sessions after each screening.