Full Title = Theodore Bikel: In the Shoes of Sholem Aleichem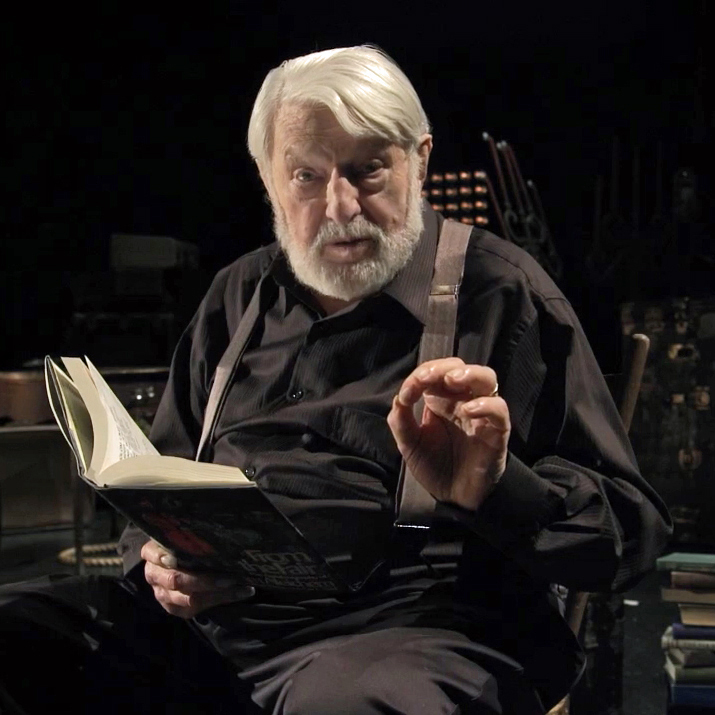 "I carry Sholem Aleichem with me. I have my entire life… So these two stories, these two journeys are intertwined, his and mine, even though we never met… This is my legacy. People should know who I am and what informs me… I am a shtetl Jew. I am. Even though I've never lived in a shtetl, I come from there. These are my rules. This is how I think. This is how I dream." Theodore Bikel (1/11/15)
Theodore Bikel: In the Shoes of Sholem Aleichem, a new documentary from the National Center for Jewish Film, is an intentionally personal story told by one of the most accomplished and politically-influential Jewish entertainers of the 20th Century. Director John Lollos combines scenes from Bikel's acclaimed solo performance Sholem Aleichem: Laughter Through Tears with footage filmed at the annual Sholem Aleichem Yahrzeit in Manhattan in 2013. In addition to the songs, monologues, and moments of reflection from Bikel, Lollos also includes narration by Alan Alda to provide context (written by Lollos and his co-Producer Marsha Lebby), plus interviews with a wide variety of talking heads. It makes for an enchanting and fast-paced 75 minutes.
Bikel begins—appropriately enough—with a scene from Sholem Aleichem's "Modern Children" which is the third of the eight Tevye stories (the one about Tzeitel and Motel). This is followed by appreciative remarks from Sheldon Harnick (the genius who wrote the lyrics to all the songs in Fiddler on the Roof), as well as Yiddish Theatre star Fyvush Finkel, and Michael Wex (author of the popular book Born to Kvetch: Yiddish Language and Culture in All Its Moods).
From there, Bikel introduces the audience to Kasrilevke (the mythical setting of many of Sholem Aleichem's best stories), followed by comments from Allen Lewis Rickman (the actor who played the shtetl husband at the beginning of the Coen Brothers' hilarious film A Serious Man).
Having ensured that we now know a bit about Sholem Aleichem, Bikel switches to the first person to tell us more about himself. How many people watching Theodore Bikel play a patriarchal Tevye on stage remember that he was once a handsome young folk singer? I do. As I told Bikel when we spoke on the phone on January 11: "Your music was part of my cultural background when I was growing up in the '60s. You were singing about liberal causes and enriching the world." To which Bikel replied: "I plead guilty for all of it."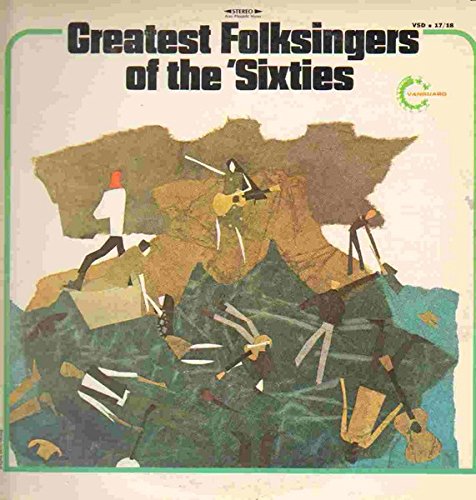 Indeed, in addition to albums with titles like "Theodore Bikel Sings Jewish Folks Songs" (sung in Yiddish) and "Theodore Bikel Sings Songs of Israel" (sung in Hebrew), Bikel can also be found on the album "Greatest Folksingers of the 'Sixties" side-by-side with the likes of Joan Baez, Buffy Sainte-Marie, and the Paul Butterfield Blues Band!
As the two intertwined stories unfold, Bikel continues to tell more Sholem Aleichem stories, perform more Yiddish songs, and do more personal and professional reminiscing. Meanwhile Finkel, Harnick, Rickman and Wex are joined by many others who combine to form an Ashkenazi-accented "Greek Chorus." And as they all speak, Lollos artfully inserts just the right imagery, from Marc Chagall's paintings to Roman Vishniac's photographs to signs posted in the American South in the Jim Crow Era: "No Negroes, No Jews & No Dogs Allowed."
Theodore Bikel: In the Shoes of Sholem Aleichem is a film to see in a theatre and also to buy on DVD. See it once with an appreciative audience and you will want to watch it at home—again and again—with your family.
Click HERE for my interview with Theodore Bikel in anticipation of the 2/8/15 screening at Spertus Institute in Chicago.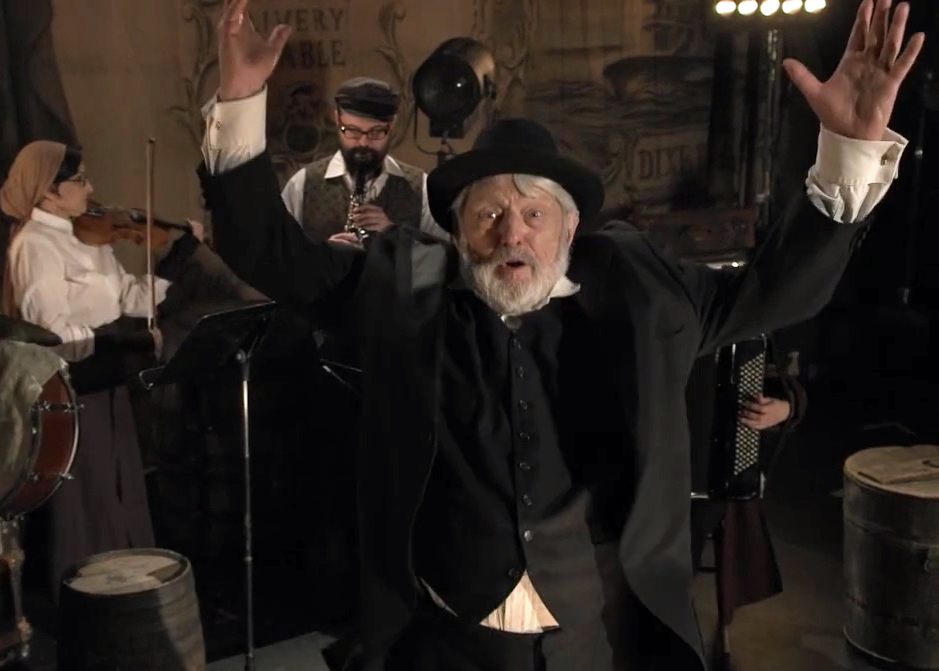 Photos courtesy of the National Center for Jewish Film.
Posted on JUF Online on 1/30/15.