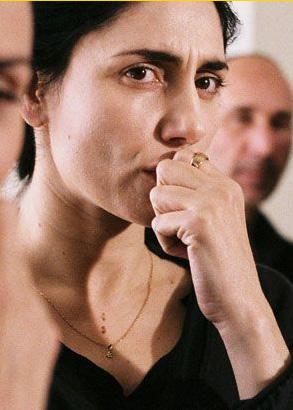 Seven Days–released in Israel in 2008 as Shiva–is the second film in "The Amsalem Triology," co-written and co-directed by actress Ronit Elkabetz in collaboration with her brother Shlomi Elkabetz. Once again, Ronit Elkabetz stars as "Viviane Amsalem" and Simon Abkarian co-stars as her husband "Eliyahu."
Shiva was nominated for 13 awards in 2008 by the Israel Film Academy including Best Film, Best Director, Best Screenplay, Best Actress (twice!), Best Supporting Actress, Best Actor, Best Support Actor plus Best Art Direction, Best Cinematography, Best Costume Design, Best Editing, and Best Sound. In the event, it won two, for Best Supporting Actress (Evelin Hagoel) and Best Cinematography (Yaron Scharf).  It also won Best Israeli Feature as well as Best Actress (for Hanna Azoulay Hasari)  at the Jerusalem Film Festival, and was nominated for the New Voices/New Visions Prize at the Palm Springs International Film Festival.
I first saw Shiva on DVD in August 2009 when I was preparing my JUF article on the 2009 Chicago Festival of Israeli Cinema. I named it "Highly Recommended" among the Narrative Features on my "Best of Fest" list. I later saw it again on a big screen in November with the CFIC '09 audience. I recently watched it again on DVD in February 2015 prior to writing my review of Gett: The Trial of Viviane Amsalem (the third and final film in "The Amsalem Triology").
What follows is my review of Shiva considered in itself as a single film (with minimal spoilers). To read more about Shiva in the context of the whole "Amsalem Trilogy"–with necessary spoilers reflecting the full arc–click HERE.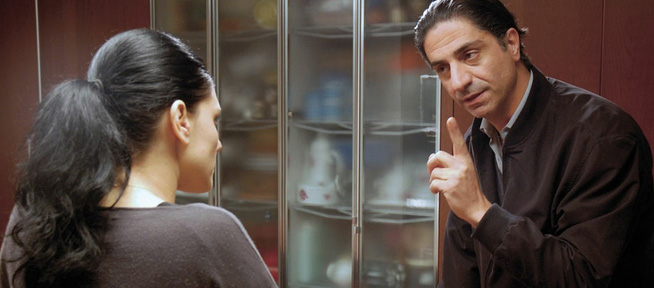 Years have passed since the events depicted in To Take a Wife. After a decade or so of continued misery, Viviane has finally moved out of the apartment she shared with Elisha, his mother, and their four children. Shiva is entirely set in the house of her eldest brother Meir. Viviane, her mother Hanina, her sister Simona, and her many brothers (Charlie, David, Haim, Itamar, Jacques and Meir) have all gathered together to mourn a recent death for the prescribed seven days (a ritual known in Judaism as a "shiva" which is the Hebrew word for seven).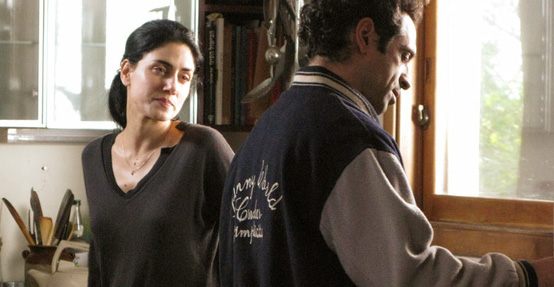 Top Photo: Ronit Elkabetz stars as "Viviane Amsalem."
Middle Photo: Elkabetz with Simon Abkarian as her husband "Eliahou.
Bottom Photo: Viviane with "Ben Loulou" (Gil Frank).
Q: Does Shiva pass the Bechdel Test?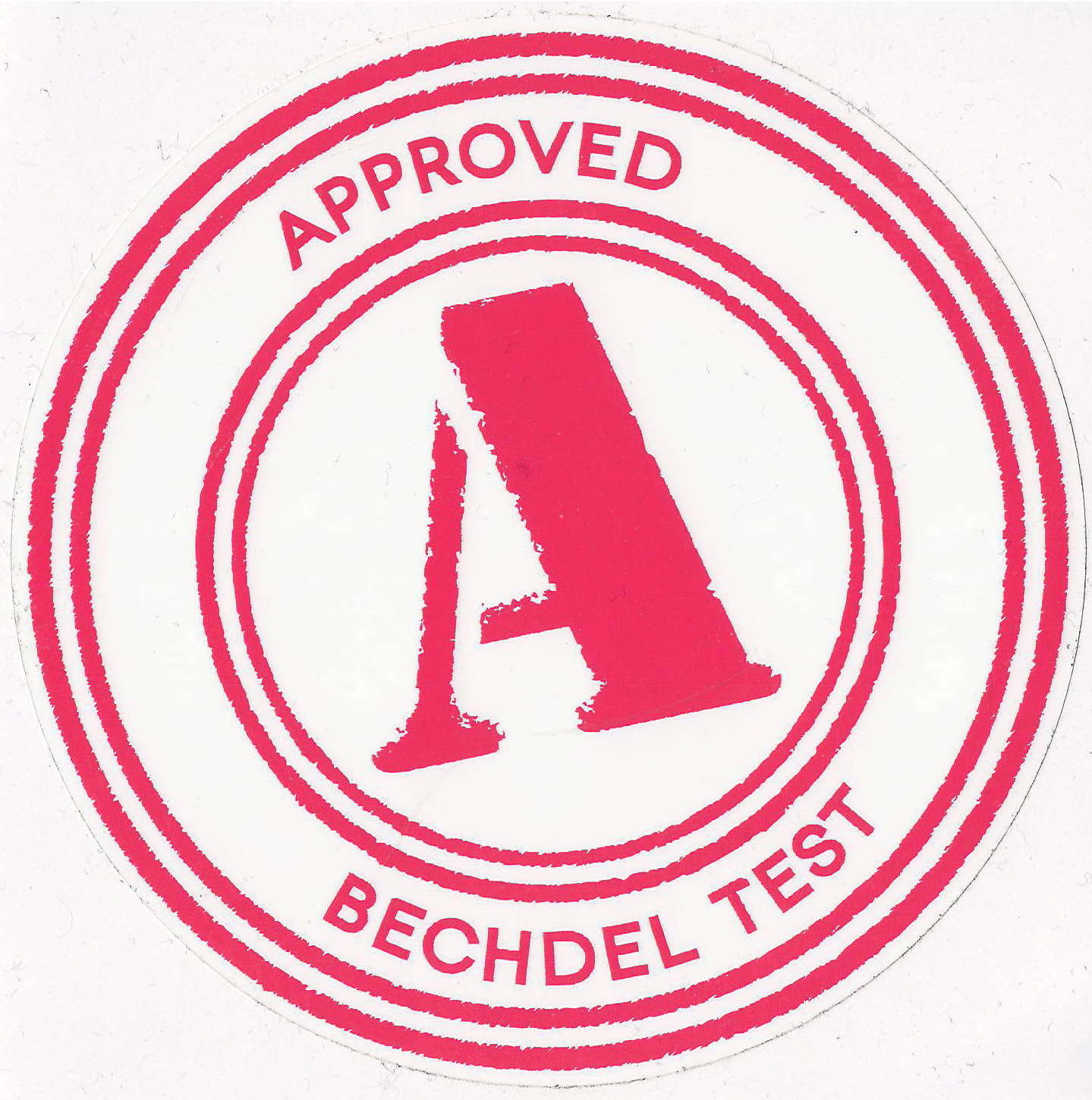 Yes!
Viviane has several private conversations with her sisters-in-law, many of which are perfunctory, but a few of which are quite deep, and she also has a huge public blow-out with her sister "Simona" (Hanna Azoulay Hasfari).
Curiously, neither Viviane nor Simona have any interaction at all with their mother "Hanina" (Sulika Kadosh), nor does Hanina have any personal moments with her daughters-in-law–not even with "Ilana" (Keren Mor), the widow of her newly dead son.
When she is not by herself, Hanina is mourning with her friends, most of whom appear to be elderly widows like herself. These women also provide a running commentary–in the form of an Arabic-speaking "Greek Chorus"–on some of the goings on, making it clear that while they all now live in Israel, these women still have one foot back in Morocco.