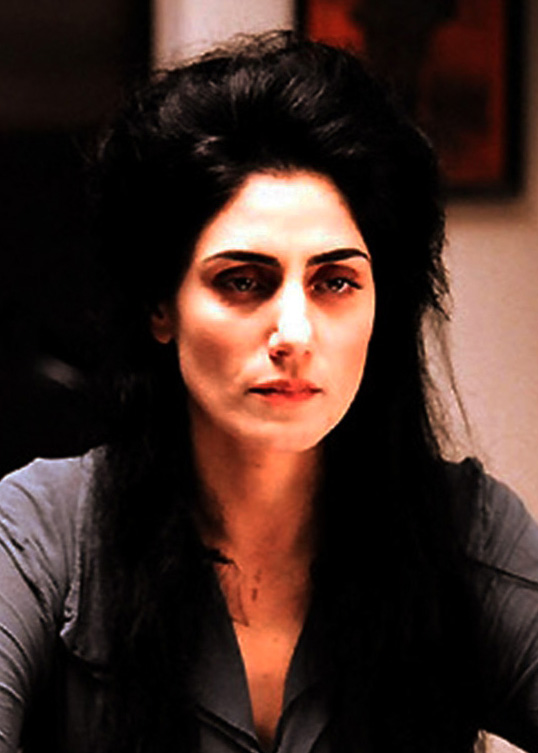 To Take a Wife–released in Israel in 2004 as Ve'Lakhta Lehe Isha–was the first film in what was to become "The Amsalem Triology," co-written and co-directed by actress Ronit Elkabetz in collaboration with her brother Shlomi Elkabetz. Ronit Elkabetz stars as "Viviane Amsalem" and Simon Abkarian co-stars as her husband "Eliahou."
Ronit Elkabetz was nominated for Best Actress of 2004 by the Israel Film Academy, and To Take a Wife also received nominations from festivals in Ankara (Turkey), Fribourg and Hamburg (Germany), Mons (Belgium), Nantes (France) Thessaloniki (Greece), and Venice (Italy).
I first saw it on DVD in 2009 after seeing Shivah (the second film in "The Amsalem Triology") at the 2009 Chicago Festival of Israeli Cinema. I watched it again on DVD in February 2015 prior to writing my review of Gett: The Trial of Viviane Amsalem (the third and final film in "The Amsalem Triology").
What follows is my review of To Take a Wife considered in itself as a single film (with minimal spoilers). To read more about To Take a Wife in the context of the whole "Amsalem Trilogy"–with necessary spoilers reflecting the full arc–click HERE.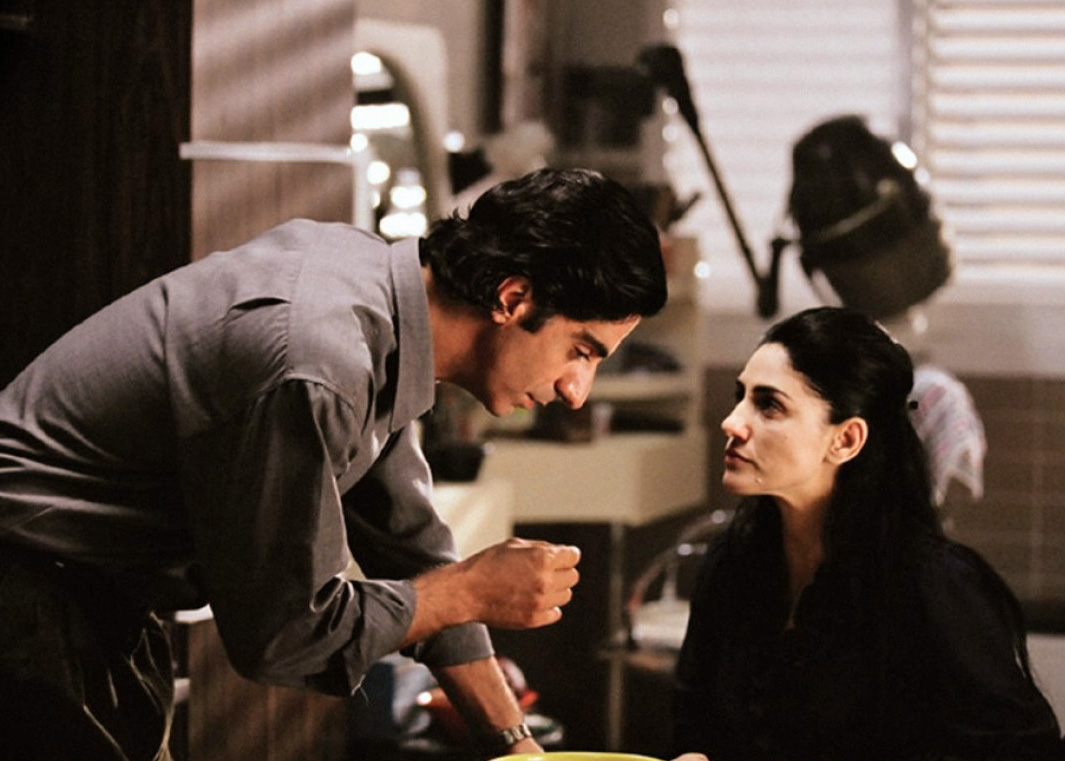 To Take a Wife opens on a woman seated on a chair surrounded by men. She is silent, and because she is the only one sitting and they are all standing, she appears tiny, fragile, and defenseless. Some of the men are talking to her in a reasonable tone, but most of them are yelling at her. Finally she submits to their collective harangue: Viviane tells her brothers that she will stay home and try yet again to make a go of her marriage to Eliahou…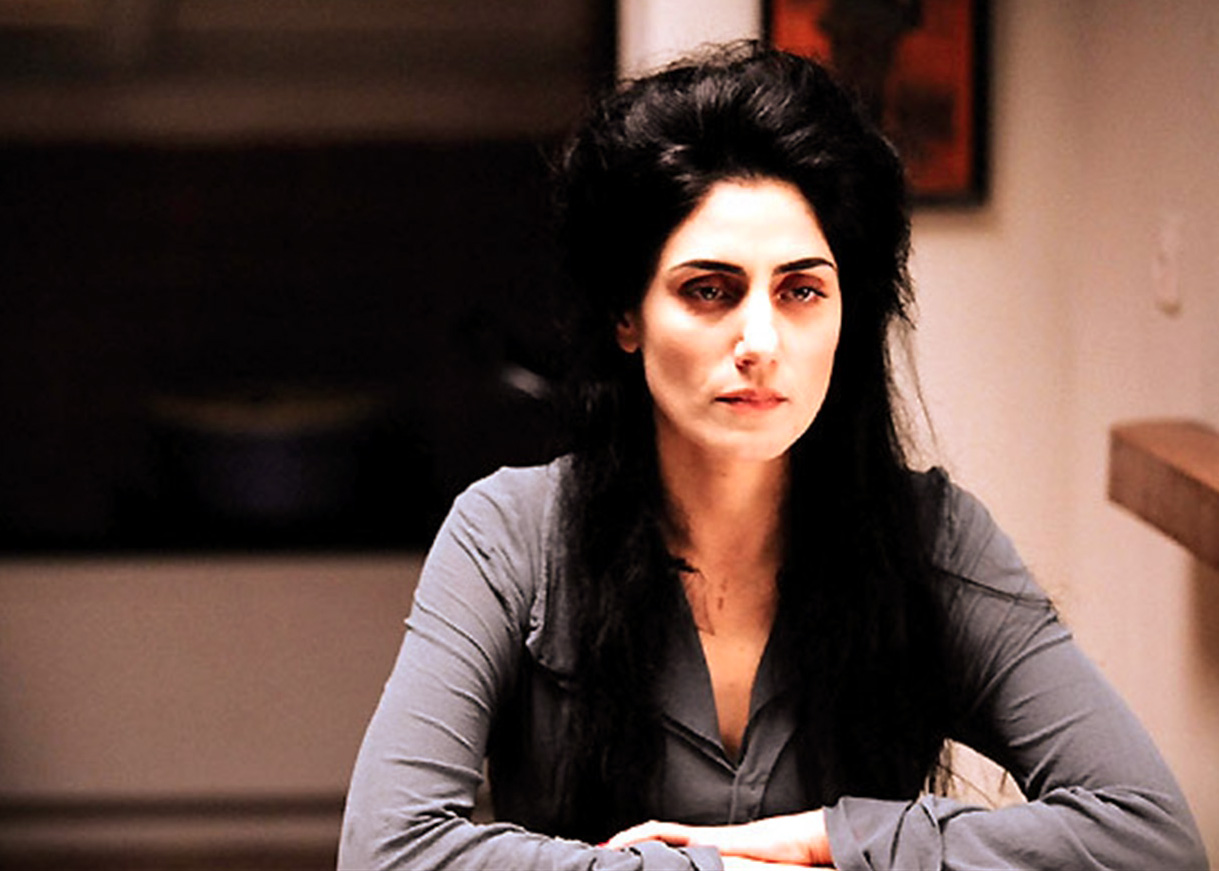 Top Photo: Ronit Elkabetz stars as "Viviane Amsalem."
Middle Photo: Elkabetz with Simon Abkarian  as her husband "Eliahou."
Q: Does To Take a Wife pass the Bechdel Test?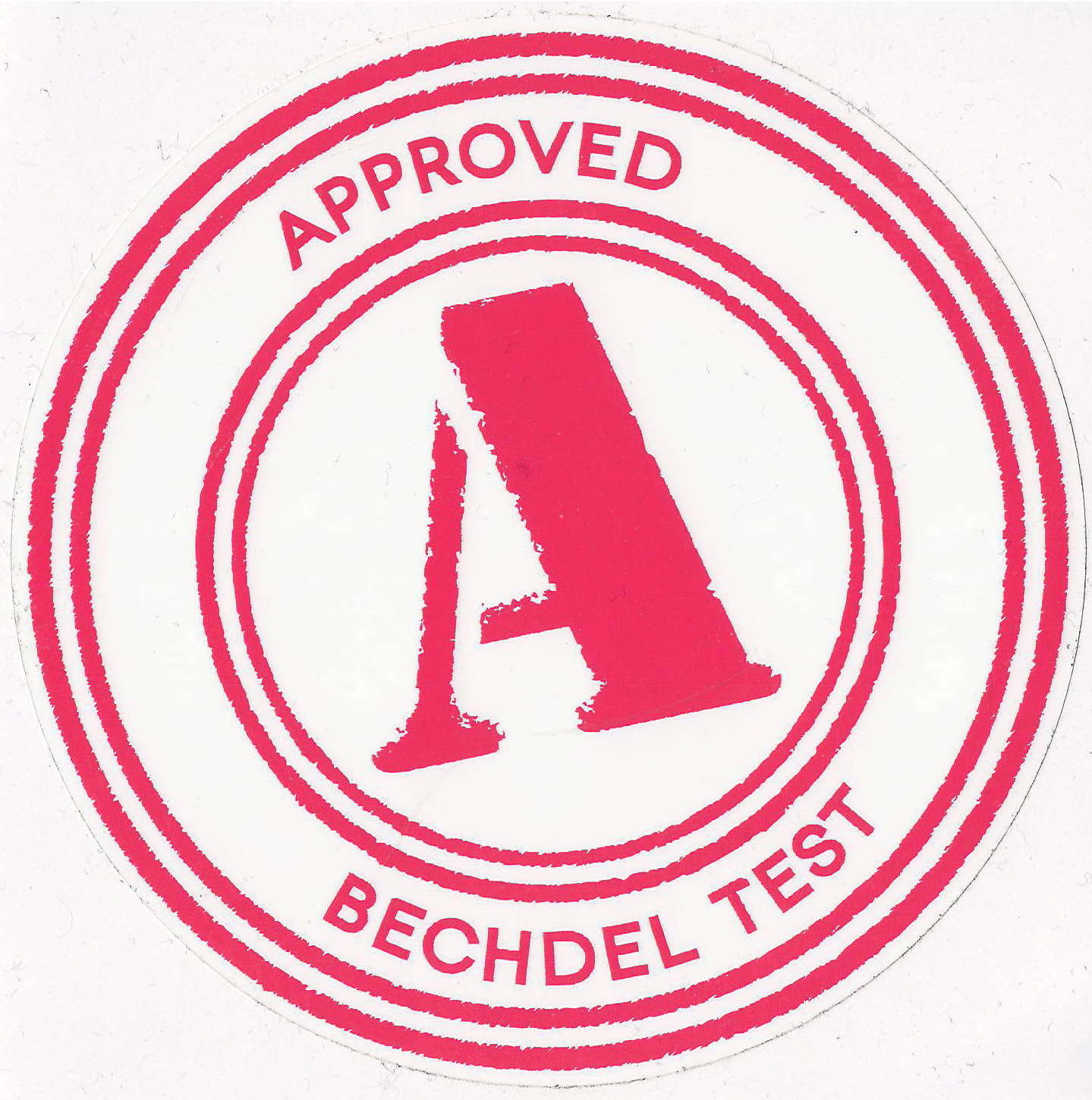 Yes!
Viviane is a hairdresser, and most of her clients are neighbors, so there is a good deal of woman-to-woman banter. Viviane also has a daughter named "Gabrielle" Omer Moshkovitz) who appears to be about 13 or so, and they have some mother/daughter interactions in passing. Vivane's most personal relationship is with a neighbor named "Dona" (Dalia Berger) who appears to be slightly older than Viviane and acts as something of a mother figure/confidant.
Eliahou's mother "Hanina" (Sulika Kadosh) also lives in their apartment, but they have no one-to-one interactions.