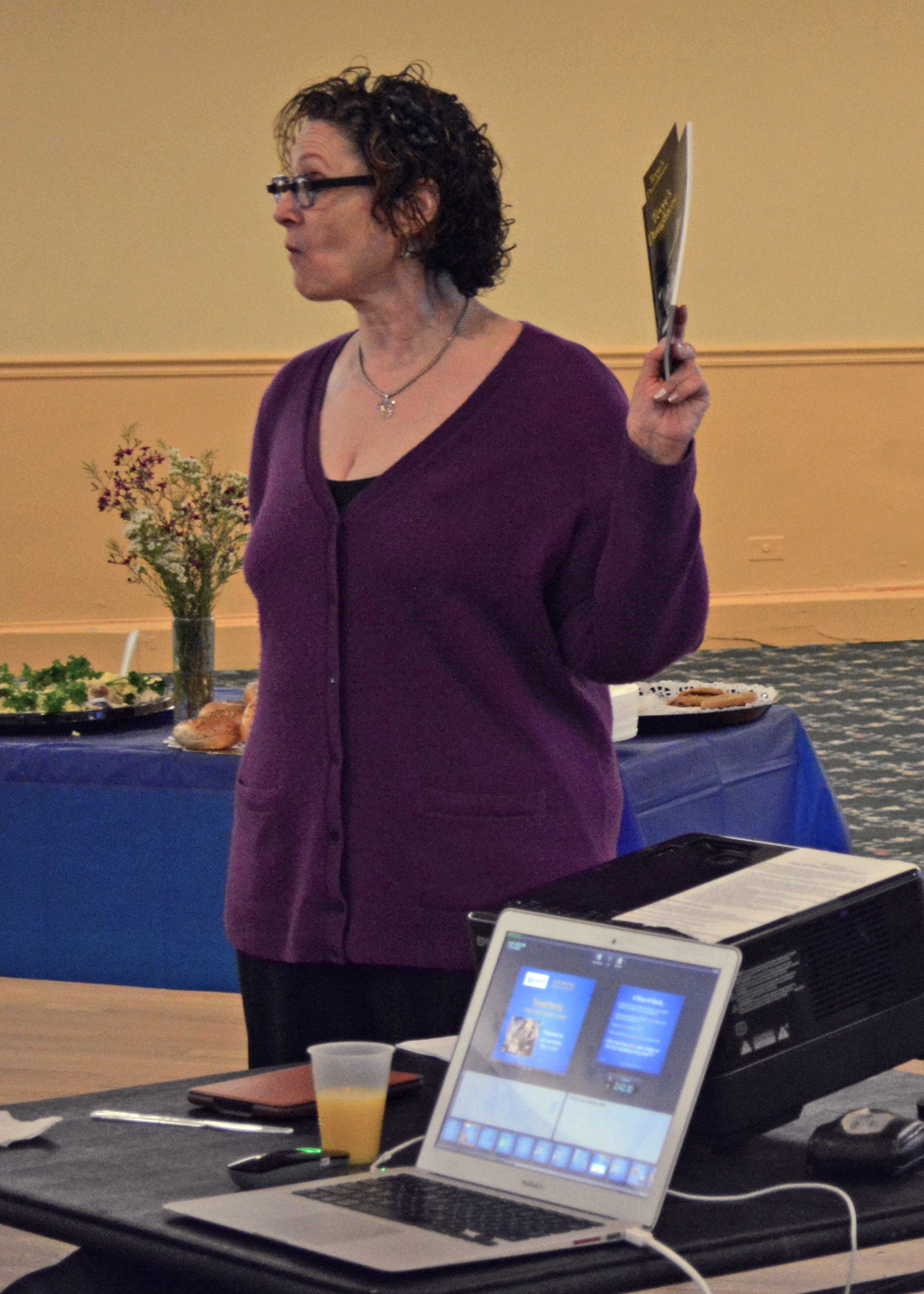 Todah Rabah, Sheynem Dank, and Thanks Much to all the Brooklyn Khaverim who attended my Women's History Month lecture Yente/Yenta: How a Name Became a Noun at Temple Beth Emeth.
Once again, my sponsor was the TBE Sisterhood under the leadership of Sara West.
Here is the write-up that appeared in the April issue of Truth (TBE's monthly newsletter):
"The March 14th lecture sponsored by the Temple Sisterhood featured an eye-opening discussion by Congregant Jan Lisa Huttner who presented an examination of the character Yente- the-Matchmaker, from the Broadway musical Fiddler on the Roof. Jan explored how the name Yente (or Yenta) has evolved from being a person's name to a noun meaning a person who meddles or is a gossip.
Jan took us on a journey of the origins of the Fiddler character tracing her roots from Sholom Aleichem's Tevye stories (where she does not appear) to the starring role of a character Yente in Sholem Aleichem's short story Dos Tepl (The Little Pot).
The name Yente has its origins in the Latin word "Gentil," which is also the root for the English words "gentry" and "gentleman."
The first Yente was performed by the imposing Bea Arthur in the 1964 Broadway production, but evolved in a reduced manner to the character as portrayed by the diminutive Molly Picon in Norman Jewison's 1971 movie production.
Jan asserted that this change in the portrayal of Yente reflects broader questions about the role of women in popular culture."
Click here to download my PowerPoint presentation as a pdf: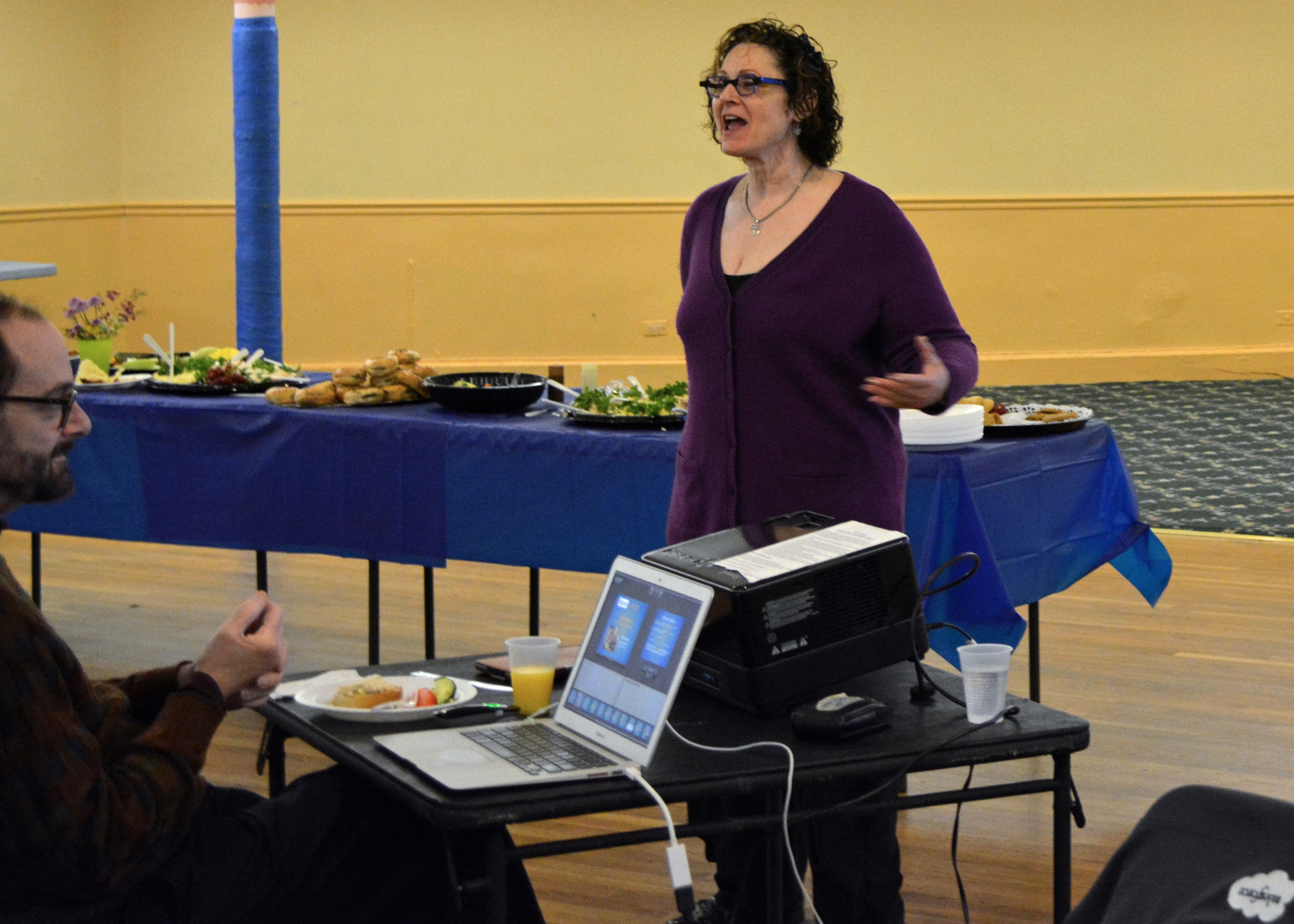 Top Photo: Showing off copies of my book Tevye's Daughters: No Laughing Matter.
Bottom Photo: Hooray for Hubby Rich Miller at the control panel!
Photo Credits: Michael Rose (3/14/15)