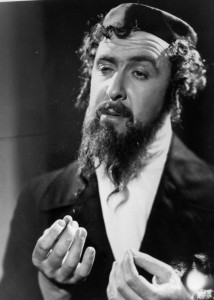 Director Felix Moeller thoughtfully addresses the question of what to do with films made in Germany during the Nazi Era: destroy them, preserve them or just let them rot. (3.5/5)
*************************
Felix Moeller's new documentary Forbidden Films opens in an eerie location which looks like the site of a low budget SciFi film set in an abandoned Concentration Camp. What do all these mysterious little rectangular buildings contain? If we forced open one of their doors, would we find techs in white lab coats holding vials filled with bubbling toxins?
Moeller has taken us to the Federal Film Archive in Hoppegarten, Germany, and when he opens the doors, we see row after row after row of deteriorating nitrate film stock. These reels all contain theatrical films made in Germany during the Nazi Era, films which are considered so incendiary–even now–that many of them can only be seen in special screenings with educators on site to lead mandatory audience discussion sessions after the credits roll.
Moeller's travels around Europe–with a side trip to Israel–to ask scholars and citizen what is to be done with the Hoppegarten residue. Some people argue in favor of preserving these films by transferring them to a more stable medium; some people argue for allowing the nitrate film stock to continue its natural deterioration; some people want all the remnants destroyed as quickly as possible.
In between his interviews and conversations, Moeller shows snippets of some of the films in question. All of Germany's enemies are caricatured for propaganda purposes, not just Jews, but others (especially Brits and Poles). In all cases, Germans are the victims. In all cases, audiences are egged on to moral outrage at the treatment of fellow Germans. The intention here is clear: Germans must do everything possible to rescue their innocent brethren from evil perpetrators. If these "others" suffer, so be it; they have brought the suffering on themselves.
But here's the thing: watching snippet after snippet, it's hard not to think of American films made in the same period which look now just as dated. Don't we flinch now when we see how some mid-20th Century movies portrayed Africans, Japanese, and other members of non-white, non-Christian races and cultures? I know educated African-Americans who cannot watch the original King Kong–now considered a great classic–because of its racist overtones, and even though Lawrence of Arabia has long been my all-time favorite film, there are specific scenes which make me queasy.
My own belief is that sunlight is "the best of disinfectants." Destroying these films (or simply allowing them to deteriorate) robs history of importance evidence of the way things used to be.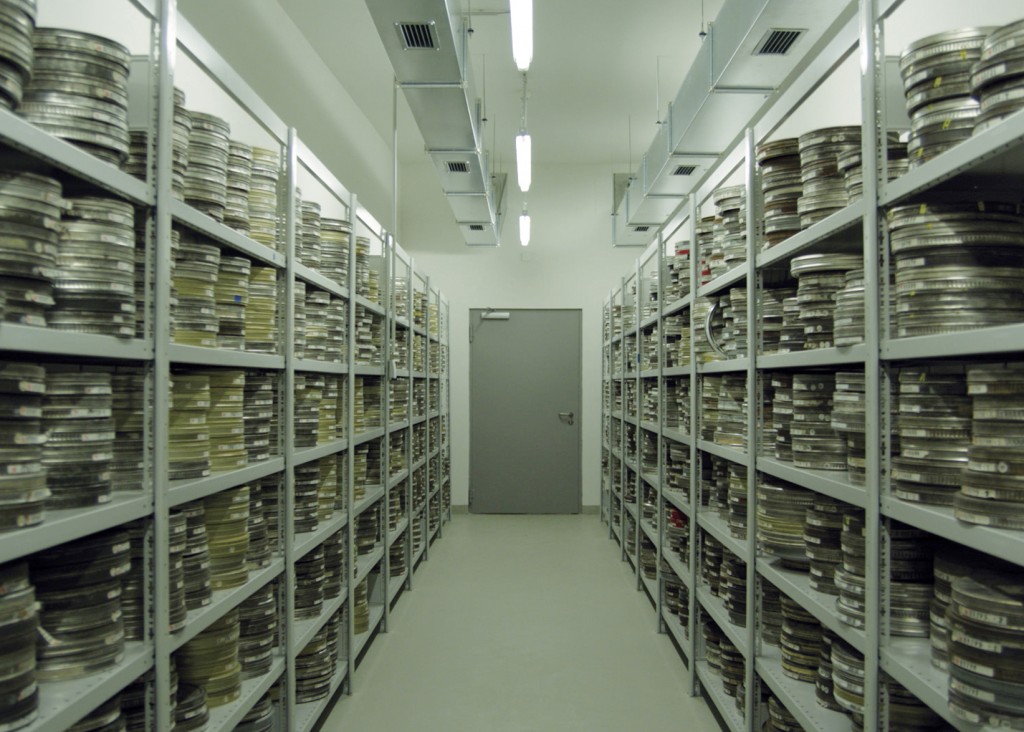 Top Photo: Ferdinand Marian as "Joseph Süß Oppenheimer" in Jud Süß, the notoriously anti-Semitic film directed by Veit Harlan which was released in Germany as well as European countries occupied &/or affiliated with the Nazis in 1940. (Found on IMDb)
Bottom Photo: Inside the Federal Film Archive in Hoppegarten, Germany. Courtesy of Zeitgeist Films.

If you are interested in this topic, a far better film is Harlan: In the Shadow of Jud Süß, the documentary Moeller released in 2008.
Veit Harlan, the director of Jud Süß ( = Jew Suess in English) died in 1964, insisting until the very end that he was not complicit in any way with the Nazi regime. In his own mind, he was a victim himself, someone who was "just following orders" when he used all his talents and skills in the service of Joseph Goebbels (Hitler's notorious Minister of Propaganda).
But Harlan had a very large family, producing three children with his second wife and two children with his third wife. And most of these children had children and some of these grandchildren now have children of their own.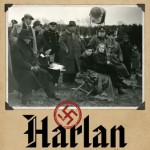 Listening to how his family wrestles with Veit Harlan's legacy is fascinating, all he more so because his first wife was Jewish and died in Auschwitz in 1943, and some of his children married Jews whose parents had also been Holocaust victims. And the icing on the Harlan Family Cake is Christiane Harlan–Veit's niece–who became the wife of filmmaker Stanley Kubrick (born of Jewish grandparents who had made it to the Bronx well before the cataclysm).
Do you have to see Jud Süß ( = Jew Suess) in order to understand all of this? Not really. Veit Harlan's granddaughter Nele calls it "cheesy and really banal," and that's actually a perfect description. (I saw it at the Film Forum in NYC on 5/16/15 at a special screening held concurrent with the release of Forbidden Films).
So let the sunlight disinfect it, just as Justice Brandeis recommended. Hiding it away only serves to give it dark magical powers that it never earned–and never will earn–as cinema.
Q: Where is Hoppegarten?