First JLH Day at the 2016 New York Jewish Film Festival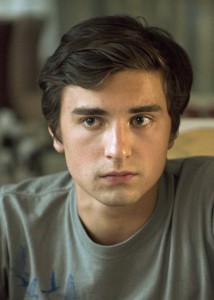 Stunning adaptation by David Bezmozgis of his 2001 short story Natasha. 
Bezmozgis is clearly obsessed with the story of Natasha–for good reason–and he made the excellent decision to both write and direct the adaptation himself.
Natasha is the story of a teenager named "Mark Berman" (Alex Ozerov) who was born in Latvia but emigrated to Canada with his parents "Bella" (Deanna Dezmari) and "Roman" (Genadijs Dolganovs) when he was very young. Roman has done very well in Canada. He has clearly worked very hard to provide his wife and son with an enviable standard of living. But he worries that Mark is now a bit soft, and doesn't appreciate the rigors of life.
Then someone new enters this well-settled world. She is "Zina" (Aya Tatyana Stolnits), a woman from Russia who has come to Canada to marry Bella's uncle "Fima" (Igor Ovadis). Zina is much younger than Fima, and Roman is immediately suspicious. But Fima has never had any luck with women, so Bella convinces her family to keep an open mind.
As soon as a wedding date is set, Zina makes arrangements to bring her daughter "Natasha" (Sasha K. Gordon) to Canada too. Bella retains her optimism. Be helpful. Be kind. But Zina and Natasha have not come from a kind place. Without ever intending to, Bella sets her son up for wrenching lessons in deceit and betrayal that will last a lifetime.
The power of Natasha comes full circle in its ending. I actually thought the end had come several scenes before it did. I actually thought to myself: "What more is there to say?" But then, when the ending did come, it was perfect. I actually said to myself: "Wow! I didn't see that coming!"
Wild horses will not pull the ending out of me! My point is that Bezmozgis had kept me so firmly anchored in Mark's POV that I only knew what he knew. Therefore I totally was surprised because he was surprised.
(Compare this to a film like The Martian. We all know mid-way through that his buddies will go back to rescue him and "the [temporary] Martian will eventually return to Planet Earth. I was bored to death…)
PS to my readers: If you have not read Bezmozgis' originally story, please do not do so now. Please wait until after you see the film. I promise you, you will be glad you did!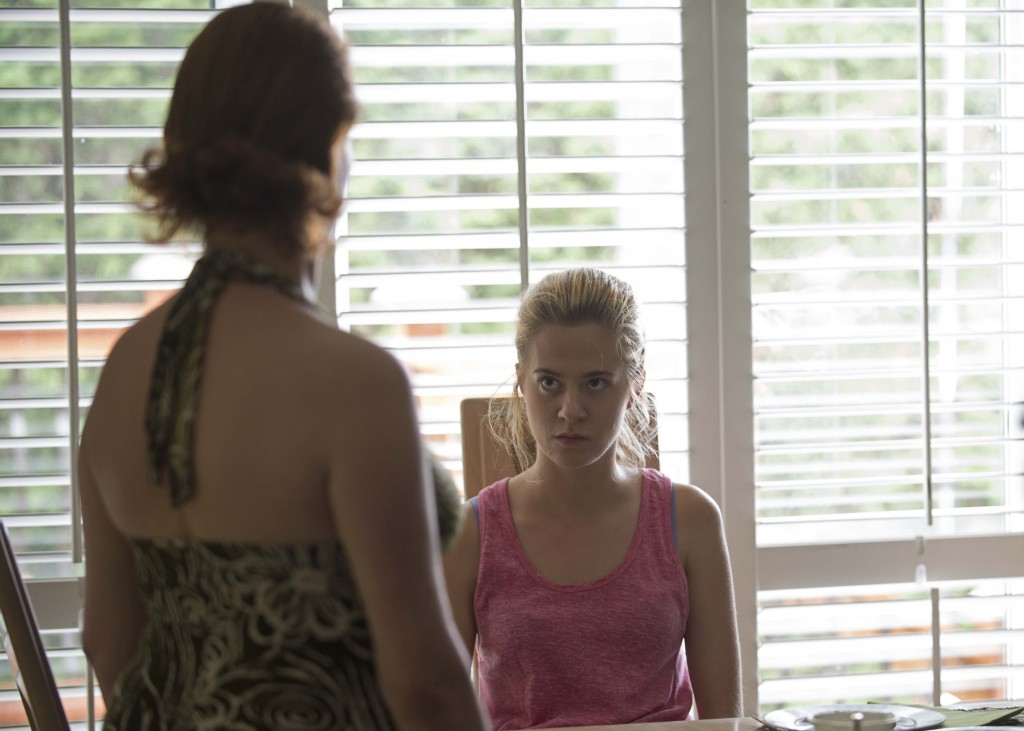 Top Photo: Alex Ozerov as "Mark Berman."
Bottom Photo: Sasha K. Gordon as "Natasha" openly defies her mother "Zina" (Aya Tatyana Stolnits).
Photo Credits: Elly Dassas & Christos Kalohoridis/Menemsha Films