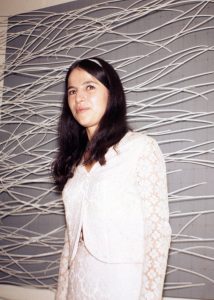 Filmmaker Marcie Begleiter has turned artist Eva Hesse's tragically short life into something luminous. For every year she was alive, Begleiter shows Hesse as an indefatigable woman with unforgettable incandescence. (JLH: 4/5)
Review for JUF News by FF2 Managing Editor Jan Lisa Huttner
On paper, artist Eva Hesse's biography reads like a 20th century nightmare cooked up by a Jewish screenwriter.
Hesse was born in Hamburg, Germany in 1936. In 1938, when she was not quite three years old, her parents sent her on a Kindertransport to the Netherlands in the care of her older sister Helen. Her parents arrived six months later, and the family fled first to England and then to America. However, even though she was safe in New York, her mother was deeply disoriented. After learning the details of the loss of her entire family in the Holocaust, she killed herself in 1946.
The grieving girl — barely 10 years old at the time — threw herself into the art world, studying first at the New York School of Industrial Art, then Pratt Institute, then Cooper Union, and finally Yale University (where she received a BA in 1959). After a slow start and a bad marriage, she rose like a meteor, but crashed when she was diagnosed with cancer in 1969. Eva Hesse died in May 1970 at the age of 34.
And yet, on screen, filmmaker Marcie Begleiter has turned this bleak life into something luminous. For every year she was alive, Begleiter shows Eva Hesse as an indefatigable woman with unforgettable incandescence.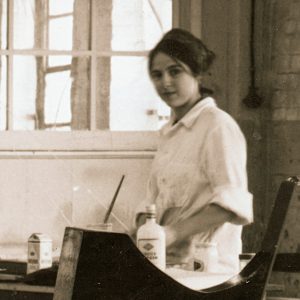 The challenge of all films about visual art is to present three-dimensional work on a flat two-dimensional screen. All too often, therefore, whether they are documentaries or features, these films do better at depicting the life of the artist than capturing the physicality of the art. The artist goes here, there, and to the other place; the artist paints this and sculpts that, then frets about how to present it in a gallery. Most of the time, the work itself gets lost in voiceover narration and background music. We learn a lot about the making of the work, but we are left without a feel for its aesthetic impact.
What raises Eva Hesse above a conventional bio-doc is Begleiter's careful attention to context. True, we cannot walk around Hesse's installations and see them from all sides, but we can sense how different they look from the Minimalist masterpieces of her time. In a work such "Eccentric Abstraction" (1966), we can see how Hesse teased the most successful artists of her time — all of whom were male — with tendrils of fiberglass that seductively tickled the edges of their rigid grids.
In the end, after actress Selma Blair has read pages and pages from Hesse's diaries as well as extensive excerpts from her letters to family and friends, and after all the experts have said their say, what remains is not the tragic life but the vibrant work. In my mind, I can picture her laughing as she plays chess with the grim reaper and he realizes he has lost.
In this way, Eva Hesse reminds me of Peggy Guggenheim: Art Addict, the film I reviewed last January. In the 21st century, we can clearly see how the Holocaust gave birth to an explosion of Jewish energy in the second half of the 20th century that has enriched the world in every domain of human endeavor. So, add Eva Hesse's name to that growing list of all those to be remembered and treasured for ever after.
Read more about the life of Eva Hesse HERE on Wikipedia.
© Jan Lisa Huttner (6/10/16) for JUF News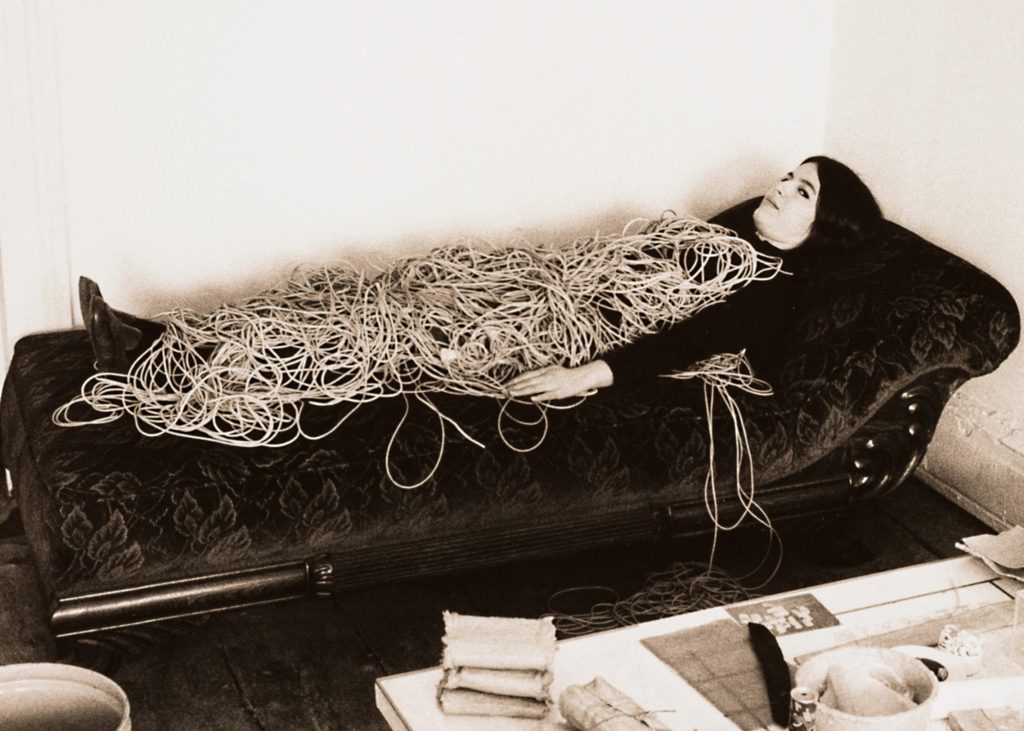 Chicago Shout-Out: Marcie Begleiter's new BioDoc Eva Hesse opens Friday June 10 at the Gene Siskel Film Center on State and Randolph.
Producer Karen Shapiro will be present for audience discussion at all shows on Friday (6/10/16) and Saturday (6/11/16). Click HERE for times & tix.
Top Photo: Eva Hesse at the opening reception for "Eccentric Abstraction" in 1966. Photo Norman Goldman.
Middle Photo: Eva Hesse in Textile Factory Studio, Kettwig Germany 1964. Photographer unknown.
Bottom Photo: Eva Hesse in 1968. Photo by Herman Landshoff.
Photo Credits: From Eva Hesse, a film by Marcie Begleiter. Courtesy of Zeitgeist Films. (JLH Note: I took the liberty of converting the middle photo & the bottom photo from black & while to sepia so they would show better online.)