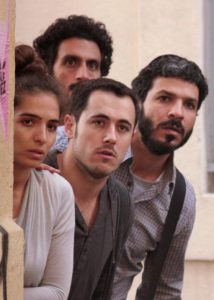 Only after Yona is dead does her daughter Dorona begin to learn about the secrets of her lifetime.
Israeli filmmaker Shemi Zarin's new film (the fourth to be released in the USA) continues his brilliant run of domestic dramas "laden with happiness and tears."
HIGHLY RECOMMENDED (JLH: 4.5.5)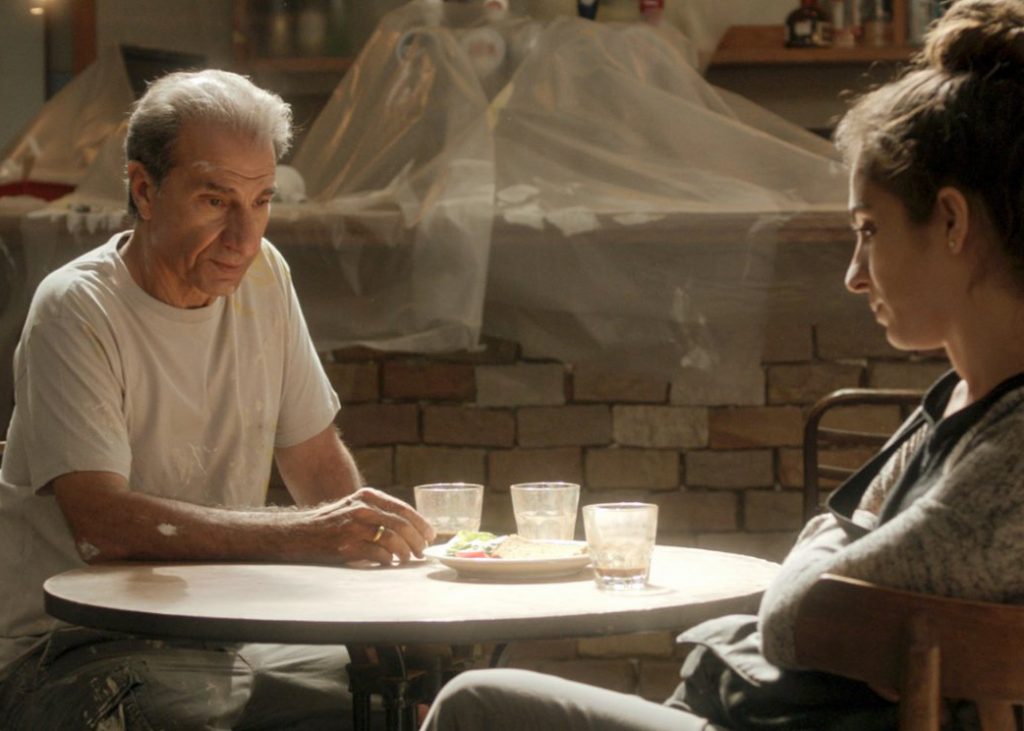 Top Photo: Dorona, her two brothers, and her estranged husband head to France for clues about Yona's past as a girl in Algeria.
Clockwise from left: Dorona (Rotem Zissman-Cohen), Ricki (Tsahi Halevi), her brothers Shai (Assaf Ben-Shimon) and Netanel (Roy Assaf).
Bottom Photo: Dorona with her father (Sasson Gabai).
Photo Credits: Courtesy of Strand Releasing