Lions & Tigers & Bears! Oh, My!
Speaking out on 3 new Metro Chicago Releases 🙁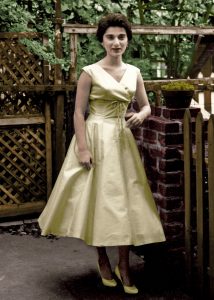 Three new films of potential interest to Jewish cinefiles open in Metro Chicago today. The first is Woody Allen's new pastiche,Café Society. The second is Wiener-Dog, the latest "dark comedy" from Todd Solondz. The third is The Witness (a documentary purportedly about the murder of Kitty Genovese).
Maybe the heat is making me grouchy, but I have seen all three of these films, and despite all their differences, I find them all deeply flawed in ironically similar ways. None of them do justice to the historicity of their narratives, and none of them are concerned with the Jewish sensibilities of the audience (even knowing that members of the Tribe are likely to buy the lion's share of tickets).
Café Society
I doubt anyone will be surprised by the suggestion that Woody Allen films attract large Jewish audiences. I am sure this is always the case, and all the more so when trailers for Café Society make it so clear that many of the characters to be seen on screen will be Jewish. Despite decades of debate about his personal flaws, many Jewish film-lovers flock to Allen's films, even when so many of us we know we are likely to be disappointed.
Since Café Society opened last weekend in Manhattan, I know several Brooklyn friends who have already seen it and liked it. I understand. Go in expecting Woody to be Woody, and there are worse ways to chill out on a hot day.
But for me, in the years since he won a Best Picture Oscar in 1977 for Annie Hall (a great American classic fully deserving of its high acclaim), there are only five films that that I would willingly watch again of all the dozens he's made in the interim:Zelig, Hannah and Her Sisters, Crimes and Misdemeanors, Everyone Says I Loves You and Match Point. Note that my list does not include either Manhattan or Midnight in Paris, mirror movies that both made me cringe. Some of you might even remember that I wrote a lot about this when Midnight in Pariswas released in 2011.
For specific concerns, read the rant on my blog. Note that I call it a "rant" rather than a "review" because I cannot pretend to be "objective" on the subject of Woody Allen.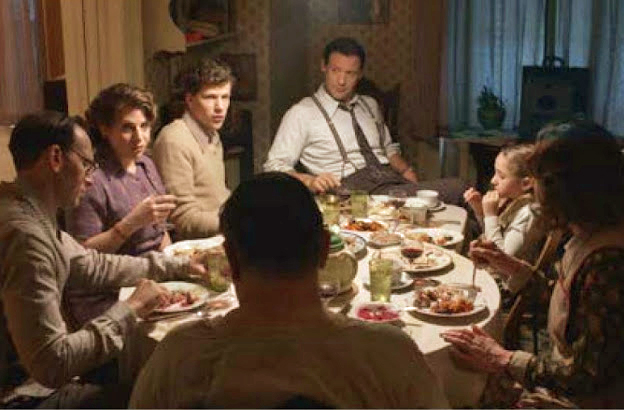 The Witness
When 28-year-old Kitty Genovese was stabbed to death outside her Queens, New York apartment building on March 13, 1964, it was a private event. Her name did not become more widely known until two weeks later, when the New York Timespublished a story with the sensational headline "37 Who Saw Murder Didn't Call the Police."
On that day — March 27, 1964 — the story of Kitty Genovese made the leap from private sorrow to public symbol, and every one of the reporters responsible for that transformation from private to public was Jewish, including A.M. Rosenthal and Martin Gansberg of the New York Times, as well as Mike Wallace of CBS' 60 Minutes, and Gabe Pressman of WNBC (the NBC flagship station).
But even though director James Solomon had the opportunity to interview three of these men (Gansberg having died in the interim), he is oblivious. Looking for dramatic effect, he creates a documentary that plays out like a made-for-TV movie.
Kitty's youngest brother, Bill, is cast as a Colombo-esque presence who gently prods people to provide "clues" about what "really happened" the night Kitty died. Missing is any appreciation for context, and therefore any sense of why this particular murder might have triggered such a massive emotional response at that time.
For those who don't know much about Genovese, this is certainly a good introduction, as long as you can accept that Solomon's documentary opens more questions than it answers.
For more thoughts on the Kitty Genovese case from the Jewish point of view, read my blog post.
Wiener-Dog
Finally, Wiener-Dog, the latest from Todd Solondz, is another film you might think would be of interest to a Jewish audience.
Once upon a time, I was intrigued by Solondz and I even wrote a long and very positive review of Palindromes way back in 2004. But like Allen, Solondz has long since exhausted my patience, and since there is no overt "Jewish content" in Wiener-Dog anyway, I cannot even recommend it for a look-see. However, if you want to go, you will find it at the Music Box Theatre.
—
Café Society is playing at both local Landmark theatres (in Lincoln Park and Highland Park). For times and tickets, visit theLandmark Chicago website.
The Witness is playing at the Gene Siskel Film Center on State Street. For times and tickets, visit the GSFC website. Director James Solomon will be available for Q and A via Skype after the Saturday, July 23 screening.
Wiener-Dog is playing at the Music Box Theatre on Southport. For times and tickets, visit the Music Box website.
PHOTO CREDITS
Top Photo: Family photo of Kitty Genovese provided by the filmmakers.
Bottom Photo: Mama Dorfman (Jeannie Berlin) calls her children back to the Bronx for Passover… but it plays out like an ordinary family dinner with no Haggadot, no Exodus, and barely any Jewish "tam" (Yiddish for "flavor").
Posted 7/22/16 on the JUF Blog.