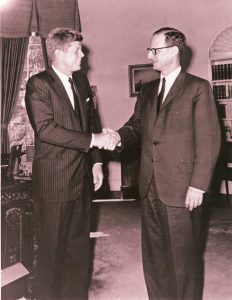 In 1866, German-Jewish businessman Lazarus Morgenthau arrived in the USA, in tow. Alas, Lazarus never found fabled streets paved with gold in New York, but his son Henry (ten years old when he arrived), became extremely wealthy and then used that wealth for great humanitarian purposes. Through the generations, his son Henry  Morgenthau Junior and his grandson Robert Morgentau have followed in his footsteps.
Now more than ever, Americans need positive stories of public service and Morgenthau is exemplary. I guarantee you will come away from this film filled with renewed optimism and hope for the future. (JLH: 5/5)
Review by FF2 Media Editor-in-Chief Jan Lisa Huttner
The subject of Morgenthau is the deep humanitarian commitment of Henry Morgenthau Senior (best-known today as the U.S. Ambassador to the Ottoman Empire during the Armenian Genocide), his son Henry Morgenthau Junior (best-known today as the U.S. Secretary of Treasury under President Franklin Delano Roosevelt during the Holocaust), and his grandson Robert M. Morgenthau (best-known for his thirty year tenure as District Attorney of New York County and personified today on television in Law and Order's beloved character Adam Schiff).
In 1866, ten year old Henry Morgenthau Senior and his family arrived in New York. Although his father, Lazarus Morgenthau, had been well-off in Germany, Lazarus was never able to make a go of it in America. Henry Morgenthau Senior, on the other hand, made so much money as a real estate investor that he was able to help fund Woodrow Wilson's Presidential campaign.
When Wilson became President in 1912, Henry Senior lobbied for a position on the cabinet, but Wilson offered him the position of ambassador to the Ottoman Empire instead. His friend Rabbi Stephen Wise encouraged him to take the position, so he did. Thus he found himself in the eye of the storm once the Turkish government began to systematically deport members of the Armenian community. Unable to convince Wilson to intervene, Henry Senior resigned in 1916 and turned his attention to relief efforts, using his considerable connections to raise awareness as well as cash. He continued to work with war-related charities after the war, and in 1919 he headed a fact-finding mission on behalf of the United States government to investigate reports of mistreatment of Poland's Jewish community.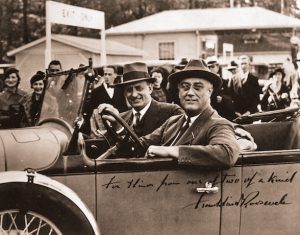 All this time, Henry Morgenthau Junior (born in 1891), was coming of age in New York as the scion of a wealthy and politically connected family. In 1913, he met Franklin Roosevelt, an update New York neighbor with common interests, and the two became close lifelong friends. In 1934, President Roosevelt appointed Morgenthau to the post of Secretary of the Treasury (the position to which his father had aspired at the start of the Wilson Administration). This appointment made Henry Junior a key player in The New Deal, and also put him in a position to receive first-hand information about German atrocities during the Holocaust. He made enemies (especially within the U.S. State Department) because he was vocal, and after Roosevelt died in 1945, he resigned and spent the remainder of his life working for various Jewish philanthropies (some specifically targeted to Israelis).
While Henry Junior was fighting inside the government, his son Robert (born in 1919) was fighting on the high seas, mostly aboard destroyers. He saw combat action in both the Mediterranean and Pacific theaters, returning home at the end of the war with the final rank of Lieutenant Commander. Just as his father had done, Robert also made a good friend in another wealthy and politically connected family, and in 1961, President Kennedy appointed him U.S. Attorney for the Southern District of New York. He served in this position until President Nixon booted him out in 1969 (although he took time off to run against Nelson Rockefeller for Governor of New York in 1962). In 1974, he was elected to the office of District Attorney of New York County. In 2009, he announced that he would not seek re-election. At the end of that year, he was replaced by Cyrus Vance, Jr, who had served had Assistant District Attorney and had run with Robert's endorsement.
Now more than ever, we need positive stories of public service and Morgenthau is exemplary. Director Max Lewkowicz and his writers Henry Feingold, Sam Roberts, and Valerie Thomas have done a masterful job of narrative compression, keeping each of personality and timeframe distinct. I guarantee you will come away from this film filled with renewed optimism and hope for the future.
Click HERE to watch Morgenthau on Amazon and iTunes.
© Jan Lisa Huttner (2/9/2017) FF2 Media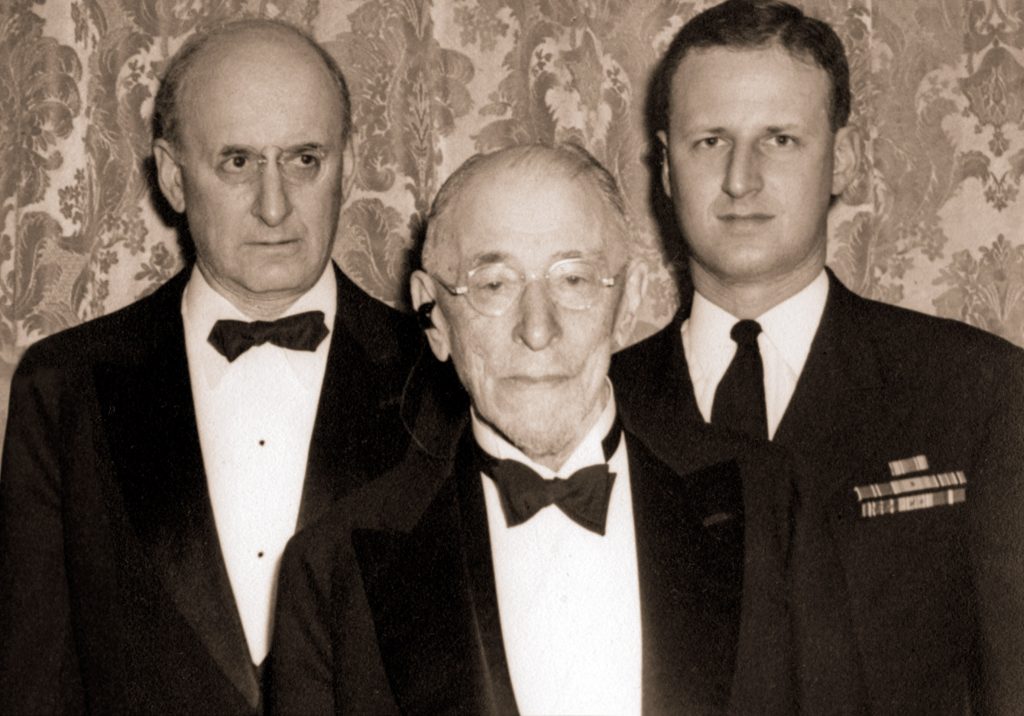 Top Photo: Robert Morgenthau with President Kennedy.
Middle Photo: Henry Junior with with President Roosevelt.
Bottom Photo: Three generations of Morgenthau men.
Photos courtesy of Dog Green Productions.
Q: Does Morgenthau pass the Bechdel-Wallace Test?
No…
But then, a film about three Jewish male giants of the 20th Century isn't exactly expected to… Right? Of course, right 😉