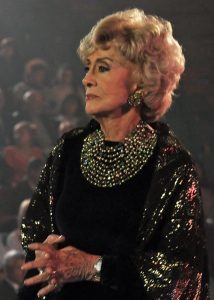 Tzivi reviews Morgenthau and Fire Birds
By Jan Lisa Huttner
Hello, Readers. Did you miss me?
My first post for Tzivi's Cinema Spotlight was way back in August 2011, and in all the intervening years, month after month, I have always found something worth recommending. But in December 2016, I had nothing. And I had nothing last month either. All of the attention has shifted to Oscar candidates, and there are no films with Jewish content in contention this year… absolutely none. I don't know what that says about the state of the world, but luckily Chicago cinephiles have stepping in to fill the gap.
On Sunday (February 12), you can choose between two wonderful films or see both! The first is the documentary Morgenthau, screening in the afternoon at Spertus Institute in the South Loop. The second is Fire Birds, a Black Comedy from Israel, screening in the evening at Moadon Kol Chasash on Clybourn (just north of Fullerton).
*************************
The subject of Morgenthau is the deep humanitarian commitment of Henry Morgenthau Senior (best-known today as the U.S. Ambassador to the Ottoman Empire during the Armenian Genocide), his son Henry Morgenthau Junior (best-known today as the U.S. Secretary of Treasury under President Franklin Delano Roosevelt during the Holocaust), and his grandson Robert M. Morgenthau (best-known for his thirty year tenure as District Attorney of New York County and personified today on television in Law and Order's beloved character Adam Schiff).
In 1866, ten year old Henry Morgenthau Senior and his family arrived in New York. Although his father, Lazarus Morgenthau, had been well-off in Germany, Lazarus was never able to make a go of it in America. Henry Morgenthau Senior, on the other hand, made so much money as a real estate investor that he was able to help fund Woodrow Wilson's Presidential campaign.
When Wilson became President in 1912, Henry Senior lobbied for a position on the cabinet, but Wilson offered him the position of ambassador to the Ottoman Empire instead. His friend Rabbi Stephen Wise encouraged him to take the position, so he did. Thus he found himself in the eye of the storm once the Turkish government began to systematically deport members of the Armenian community. Unable to convince Wilson to intervene, Henry Senior resigned in 1916 and turned his attention to relief efforts, using his considerable connections to raise awareness as well as cash. He continued to work with war-related charities after the war, and in 1919 he headed a fact-finding mission on behalf of the United States government to investigate reports of mistreatment of Poland's Jewish community.
All this time, Henry Morgenthau Junior (born in 1891), was coming of age in New York as the scion of a wealthy and politically connected family. In 1913, he met Franklin Roosevelt, an update New York neighbor with common interests, and the two became close lifelong friends. In 1934, President Roosevelt appointed Morgenthau to the post of Secretary of the Treasury (the position to which his father had aspired at the start of the Wilson Administration). This appointment made Henry Junior a key player in The New Deal, and also put him in a position to receive first-hand information about German atrocities during the Holocaust. He made enemies (especially within the U.S. State Department) because he was vocal, and after Roosevelt died in 1945, he resigned and spent the remainder of his life working for various Jewish philanthropies (some specifically targeted to Israelis).
While Henry Junior was fighting inside the government, his son Robert (born in 1919) was fighting on the high seas, mostly aboard destroyers. He saw combat action in both the Mediterranean and Pacific theaters, returning home at the end of the war with the final rank of Lieutenant Commander. Just as his father had done, Robert also made a good friend in another wealthy and politically connected family, and in 1961, President Kennedy appointed him U.S. Attorney for the Southern District of New York. He served in this position until President Nixon booted him out in 1969 (although he took time off to run against Nelson Rockefeller for Governor of New York in 1962). In 1974, he was elected to the office of District Attorney of New York County. In 2009, he announced that he would not seek re-election. At the end of that year, he was replaced by Cyrus Vance, Jr, who had served had Assistant District Attorney and had run with Robert's endorsement.
Now more than ever, we need positive stories of public service and Morgenthau is exemplary. Director Max Lewkowicz and his writers Henry Feingold, Sam Roberts, and Valerie Thomas have done a masterful job of narrative compression, keeping each of personality and timeframe distinct. I guarantee you will come away from this film filled with renewed optimism and hope for the future. And unlike me, sitting here in Brooklyn, if you see Morgenthau at Spertus, you can also participate in the post-screening Q&A to be conducted by Dr. Tony Michels, the George L. Mosse Professor of American Jewish History at University of Wisconsin, Madison. Send me your notes!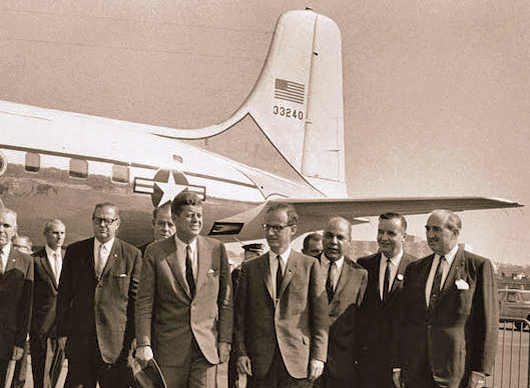 Fire Birds is a totally different kind of film, but equally wonderful. Fire Birds opens with a jazzy upbeat rendition of the beloved Yiddish tune "Oyfn Pripetshik." You may not recognize the name of this song, but I guarantee you have already heard it. It is the background music that plays on the Schindler's List soundtrack when Oscar Schindler is watching the little girl in the red coat flee from the Nazis. I am sure this was intentional on the part of director Amir Wolf, because Fire Birds is a Black Comedy about "the world's most exclusive club."
Wolf and his two co-screenwriters Orly Robenshtein Katcap and Itzhak Wolf, also juggle complex timeframes. In the present tense, a detective named "Amnon" (Amnon Wolf) is ordered to investigate the death of an old man found dumped in the Yarkon River. The body had an Auschwitz tattoo, and Amnon, the son of two Survivors, does not want this assignment, but he is on probation, so he has no choice.
Amnon's investigation is cross cut with the story of how "Amikam" (Oded Teomi) spends his final days. I don't want to give too much away, so suffice it to say that Amikam (assuming that really is his name) runs afoul of two widows: a famous actress named "Zissy" and a retired surgeon named "Olga" (Gila Almagor).
Olga and Zissy are also Survivors as were their now dead husbands, so I know this story may sound grim. You will just have to believe me, therefore, when I tell you that some scenes had me belly laughing. In one scene, Amnon takes his young daughter to visit his elderly parents. "Danielle" (Sarit Vino-Elad) is supposed to interview her grandparents to learn more about her family history, but Amnon doesn't want her to know about any of the "things" he learned as a child. So in answer to the question "Where did you and Zayde meet?" his mother (Alisa Rozen) describes a camp on a chocolate river filled with marzipan. "Every day we had tea with Mister Himmler!" Danielle is entranced and I am literally laughing through my tears.
Fire Birds was nominated for ten Ophir Awards by the Israel Film Academy in 2015, with a well-deserved win for Dvora Keidar in the Best Supporting Actress category. It was also nominated for Best Feature at the 2015 Haifa International Film Festival and the 2015 Montreal World Film Festival. Fire Birds is Amir Wolf's first film! What will he bring us next?
*************************
To purchase tickets for Morgenthau, visit the Spertus website: http://www.spertus.edu/programs-events/morgenthau
To purchase tickets for Fire Birds, visit the "Israeli Movie Night" page on EventBrite: https://www.eventbrite.com/e/israeli-movie-night-tickets-31453822229
If you are not able to attend the Morgenthau screening, you can watch it on Amazon and iTunes: http://www.doggreenproductions.com/portfolio/morgenthau/
Groups interested in screening Fire Birds can order it from the Israeli Films website: http://www.israelifilms.co.il/Fire-Birds.html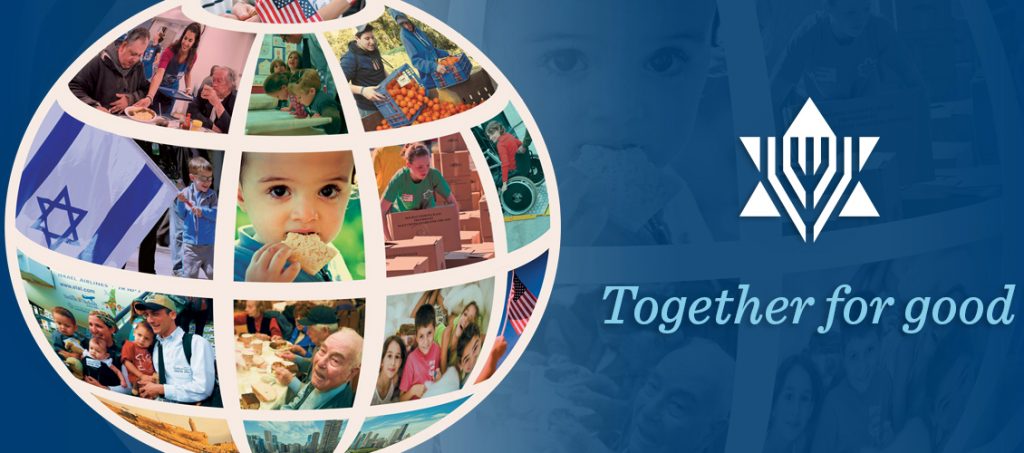 Top Photo: Miriam Zohar as "Zissy Glick." Courtesy of the Chicago Festival of Israeli Cinema.
Bottom Photo: President John F. Kennedy arrives at LaGuardia Airport on October 11, 1962 on a campaign swing for multiple candidates. JFK's friend Robert M. Morgenthau (standing to his right) was the Democratic candidate for Governor of New York. Photo courtesy of Dog Green Productions.
Posted on JUF Blogs on 2/9/2017