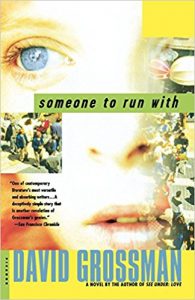 Told from two perspectives, Someone to Run With directed by Oded Davidoff and based on the novel by David Grossman, follows two teenagers on parallel journeys of salvation and self-discovery. (EML: 3.5/5)
Review by FF2 Associate Eliana M. Levenson
"Tamar" (Bal Belfer) never goes anywhere without her dog, "Dinka." Living on the streets, Tamar busks to try and bring in money, while she searches for a boy. Though it is unclear to the audience who the boy is to Tamar, at the time.
"Assaf" (Yonatan Bar-Or) is given the assignment to return an abandoned dog to its owner. His boss instructs him to allow the dog to lead him back to his owner and then serve that person with a summons. This dog, is Dinka, and Assaf soon finds himself invested in rescuing the girl who owns this dog.
Switching between past and present, Tamar's journey and Assaf's journey, Someone to Run With provides a dual protagonist like structure that allows both teens to be the hero of their own story. For Tamar, this journey involves moving into a hostel for gifted kids, where the owner manipulates the homeless children to busk as a front for his drug dealing business. For Assaf, the twists and turns he takes following Dinka toward Tamar leads him to engage with the seedy underbelly of Israeli society.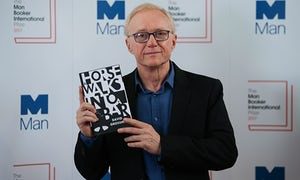 Tonally, Someone to Run With feels scattered and unsure what it wants to be. At times, the film feels to be a straight drama, exploring the emotional arcs of Assaf and Tamar on their respective journeys. Yet, at other times, the cinematography and score seem to delve into the realm of thriller, heightening the tension through quick cuts and dramatic music cues. This back and forth in tone makes the film difficult to latch onto, and keeps the audience pushed back a bit from really engaging with the characters.
Notably, however, David Grossman, the author of the film's source material, just won the 2017 Man Booker International Award for his latest novel, making him the first Israeli recipient. In his novel, Grossman utilizes his characters to not only engage with the narrative plot, but to provide insight into a side of Israeli society rarely explored. As a novel, Someone to Run With serves as both an emotional, exciting ride as well as a coming-of-age story.
Overall, while this adaptation of Grossman's novel is enjoyable, it lacks some of the emotional depth that Grossman's prose is able to provide. Despite impressive and believable performances by the actors, Davidoff fails to capture the emotional thruline of the story in the inability to focus on a narrative tone. The disjointed nature of the storytelling, while effective in moments, occasionally distracts the audience from understanding the stakes for each of the protagonists as well as the motivations behind their actions. With a clearer tone and structure, Someone to Run With could have truly lived up to its source material.
© Eliana M. Levenson FF2 Media (6/21/17)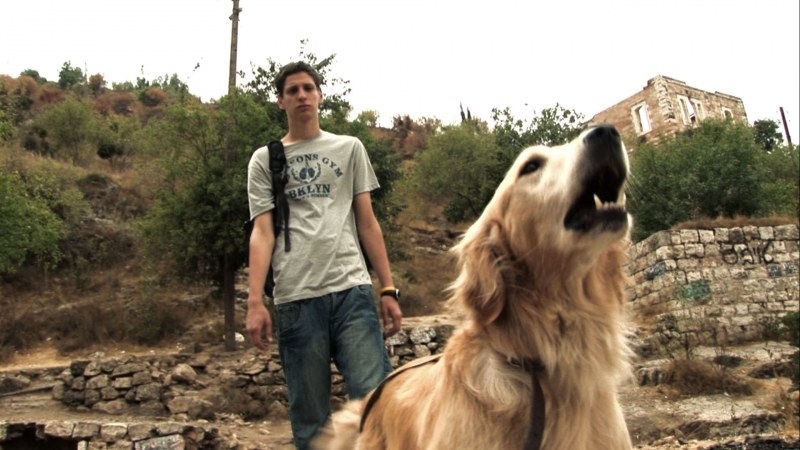 Top Photo: Cover for David Grossman's novel, Someone to Run With
Middle Photo: "Assaf" (Yonatan Bar-Or) follows Dinka, Tamar's dog, in a whirlwind adventure to find and rescue Tamar.
Bottom Photo: Author David Grossman with his latest novel, A Horse Walks into a Bar, which just won him the 2017 Man Booker International Award.
Photo Credits: Picador
SaveSave