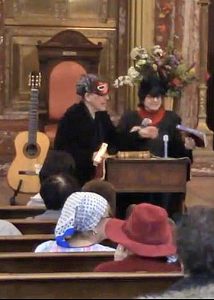 Kudos to Cantor Suzanne Bernstein (aka "Lenny") for last night's terrific Purim Shpiel. This was the debut performance of the new B'ShERT Congregation = the merger of Temple Beth Emeth (Beth Emeth v"Or Progressive Shaari Zedek) and PTBAS (Progressive Temple Beth Ahavath Sholom). 
Learn more about B'ShERT on Facebook. Meanwhile, Reform Judaism is alive and thriving in Brooklyn… even south of Prospect Park!
Thanks to Mike Rose for setting up the equipment that allowed me to crop these photos from the Purim Shpiel Live Stream & video. Mike: You are the man… even when you are dressed like a girl 🙂
Click here to order my costume. With thanks to Angelina Jolie who always inspires me.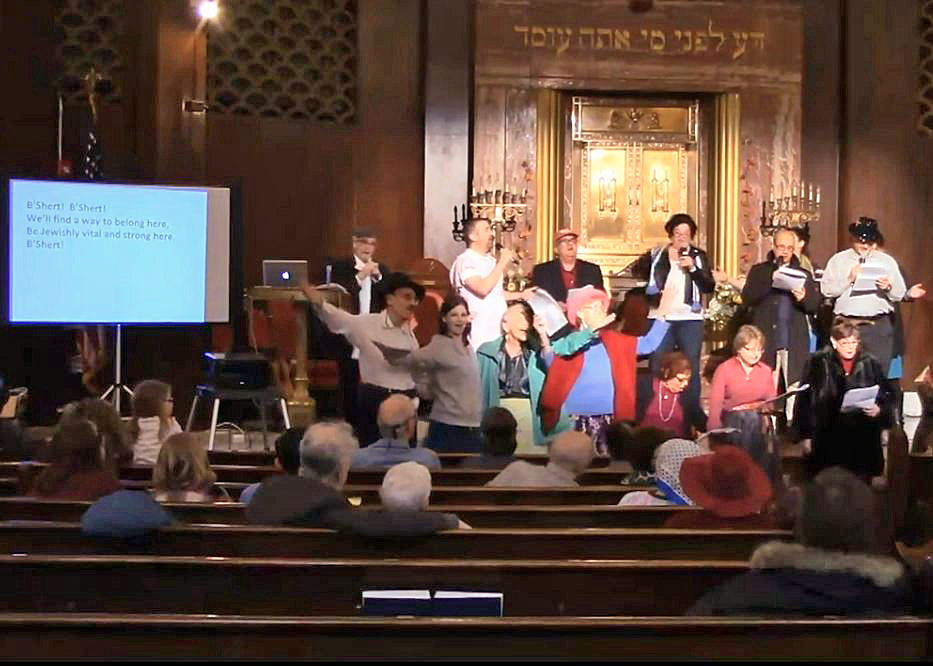 Top Photo: Maleficent reads a potion of the Whole Megillah 😉
Bottom Photo: "We'll find a way to belong here. Be Jewishly vital and strong here. B'ShERT."