From April '09 Spotlight: Last year's Chicago Latino Film Festival brought us glimpses of modern Jewish life in Chile and Mexico. This year's schedule includes three Jewish-themed films from Argentina: a documentary (Our Disappeared), a contemporary feature filmed partly in Israel (Letters for Jenny), and a costume drama set in the early 20th century (Camera Obscura). Of these three, my favorite is definitely Camera Obscura, directed and co-written by María Victoria Menis (based on Angélica Gorodischer's novella).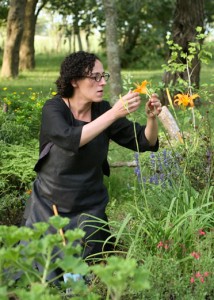 A baby is born on ship in the Buenos Aires harbor, mere inches from the new land. Her mother loathes this doubly-cursed "Russian" girl child, but for her father she embodies all that he has loved and lost. The years pass.
As she goes about her day, Gertrudis turns every tiny task into an aesthetic masterpiece: meals, table settings, everything just so. Her husband is both pious and prosperous; he knows his life is blessed, but he takes it all for granted. Then someone new enters their household, and Gertrudis looks at herself in the mirror as if for the first time. Never did the sight of a simple pair of earrings make a greater emotional impact!
Menis has received prizes from film festivals all around the Spanish speaking world. Relying on her superb visual style, she keeps dialogue to a minimum, enhancing her quiet tableaux with natural sounds as well as Yiddish songs and Klezmer tunes. Camera Obscura also has three animated sequences, two which reminded me of the dream sequences Salvador Dali designed for Alfred Hitchcock's 1945 film Spellbound.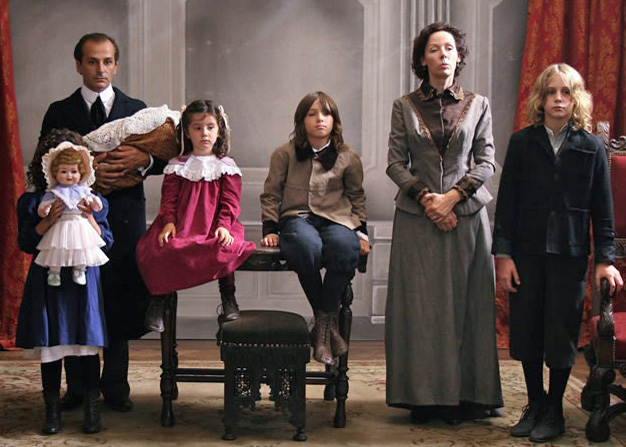 The CLFF will run from April 17 thru April 29. For complete program details, visit http://www.clff.org.
BONUS PIX! When she came for the CLFF Q&A, Richard & I hosted an event for Maria Victoria & her husband Hector (who is also Camera Obscura's producer) co-sponsored by the Chicago YIVO Society. Of course that meant we dined in the grand Ashkenazi style at  the beloved Bagel on Broadway 🙂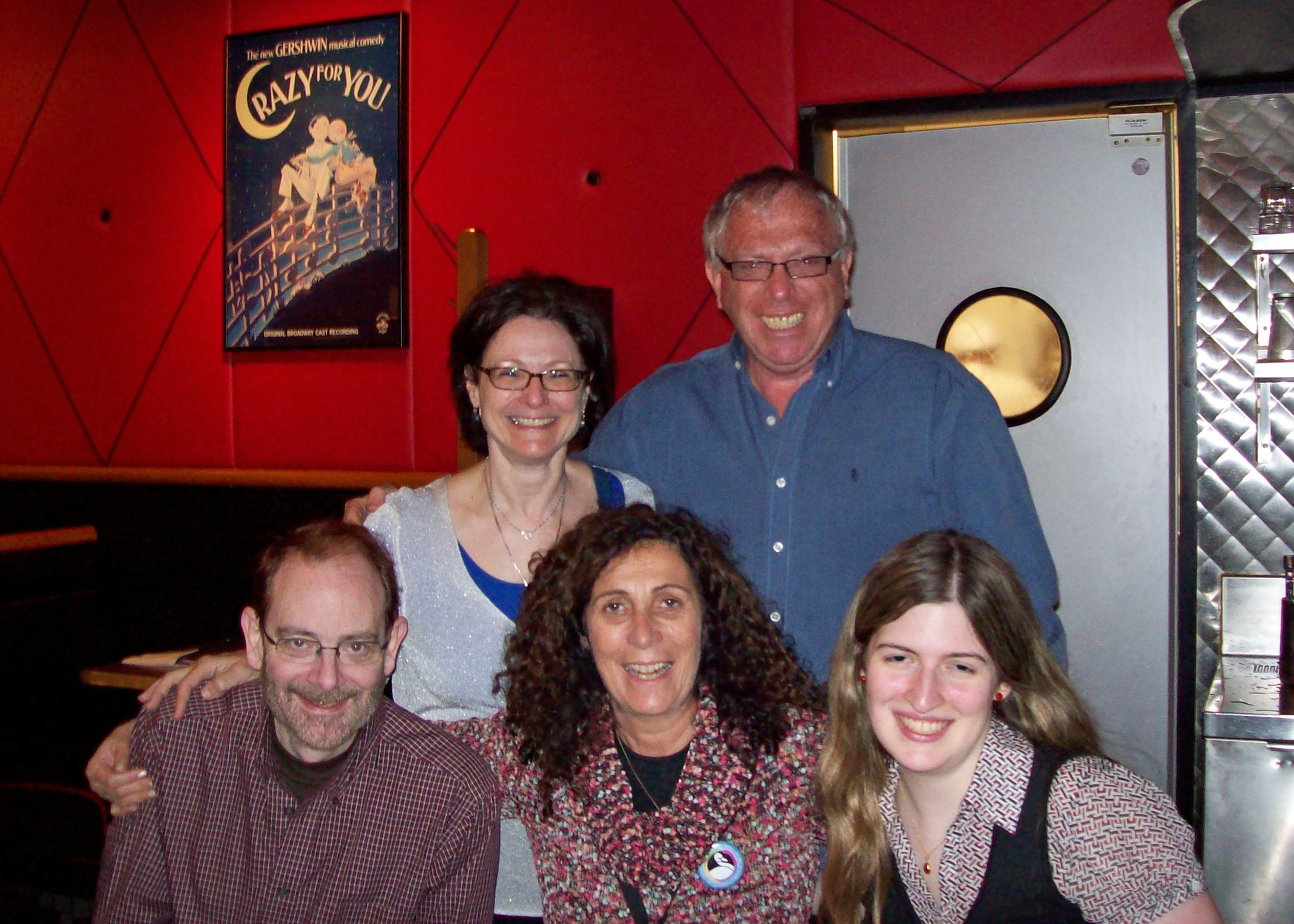 We also took Maria Victoria & Hector for a more intimate coffee plus at the Ritz Carlton (very close to where they were staying in Streeterville).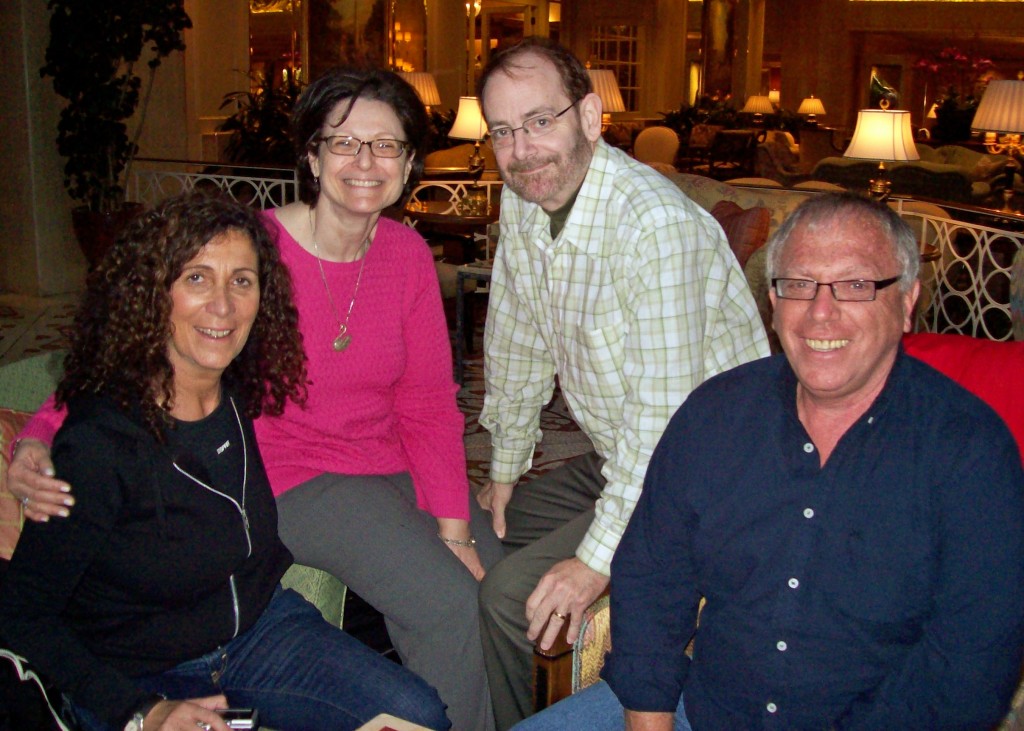 When it was time to say goodbye, Maria Victoria & Hector invited us to visit them in Buenos Aires… Now wouldn't that be a dream come true!
Top Photo: Adult Gertrudis in her garden.
Bottom Photo: Young Gertrudis (far left) hiding her had in family photo.
Photos Courtesy of Maria Victoria Menis.
Bagel on Broadway photo (clockwise from top left): Jan Lisa Huttner, Hector Menis, Lisa Schoenberger, Maria Victoria Menis, & Richard Bayard Miller.
Ritz Carlton Photo (from left): Maria Victoria Menis, Jan Lisa Huttner, Richard Bayard Miller, & Hector Menis.