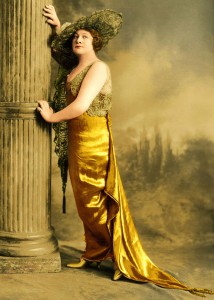 Delightful documentary about Sophie Tucker, another whip-smart Jewish girl who made good in Die Goldene Medina–the golden country–of 20th Century America. (JLH: 4/5)
*************************
Kudos to internet entrepreneurs Lloyd & Susan Ecker for turning their retirement years into a three-way love affair with Sophie Tucker!
Starting small after selling their babytobee.com company in 2006, the Eckers are now developing a Sophie Tucker franchise to include books, CDs, and DVDs, all aimed at building hype for a Broadway musical that will obliterate memories of Tucker's lifetime rival Fanny Brice (so memorably played on stage and screen by Funny Girl Barbra Streisand).
The Eckers' documentary film The Outrageous Sophie Tucker–which is now reaching art house theatres even while it continues its festival run–is pure delight.
Since this doc is just part of their overall franchise, I am going to assume that the Eckers chose William Gazecki to direct. I do not know this for a fact. But however Gazecki came to this project, he has certainly made the most of it.
From the audience POV, part of the joy of watching The Outrageous Sophie Tucker is sharing the Eckers' infectious enthusiasm for their subject. But the other part is marveling at Gazecki's technique as he seamlessly melds old photos. Some are black and while, some are colorized, and some are animated, but combined with actual footage from old films and television shows, Sophie Tucker comes alive onscreen. She is no mere relic of the past; she is a vivacious presence in the here and now.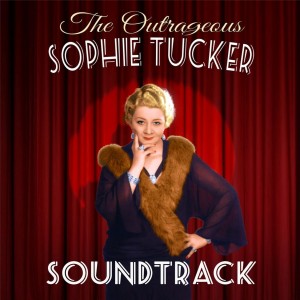 But beyond her considerable artistic skills as a singer and performer, the Eckers show Tucker to have been a supremely successful businesswomen… and here lies the Jewish part of the story. Tucker seems to have understood early on that she was "a product" rather than "a person," and this ability to live her life in the third person (so to speak) seems to have insulated her from the heartbreak of romances and marriages, and even motherhood.
From the very beginning of her career, this enormous personality with her super-sized frame documented everything she did. So now there are now 400–four hundred–400 scrapbooks carefully preserved in archives at the New York Public Library and Brandeis University. Gazecki rightly focuses on transforming this great wealth of visual material from two to three dimensions, even if that means there is little attempt to put it all in context. For example, anyone who has seen photographs of the great Blues singers–recently dramatized in the HBO BioPic Bessie about Bessie Smith–knows that Tucker did not invent her flamboyant outfits single-handed.
What is unique about Tucker, however, is her longevity, and that does seem to be a result of her extraordinarily prescient ability to build a one-on-one bond with her fan base. Everywhere she went, she not only took photos, she also collected contact information. And so, before opening in a new city, she would write stacks of hand-written, individually-stamped notes: "Come see me in Miami!" Who could resist such a personal summons?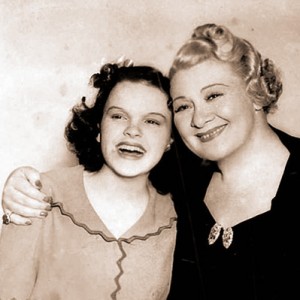 She was also known as someone who mentored novice performers like Judy Garland and stood up for established performers like Josephine Baker. Thus by representing herself as "a mother hen," Tucker defused tensions and disarmed potential "Eve Harrington" figures who might have tried to bring her low. The Empress of Tuckerville had no time for cat fights!
The juxtaposition of her bawdy lyrics and her maternal behavior no doubt kept everyone guessing:
Those slender waisted Mamas they make me laugh
My goodness, men like to see a little fore and aft…
I've noticed one thing girls, you can store it in your dome.
All the married men who run after me have skinny wives at home…
I don't want to lose weight
The boys tell me I'm great
And my sweetheart loves me just the way I am…
Well, if you say so, Sophie! She was so successful that no one would ever dare laugh at her, and it was–and still is–tons of fun to laugh with her!
© Jan Lisa Huttner FF2 Media (7/27/15)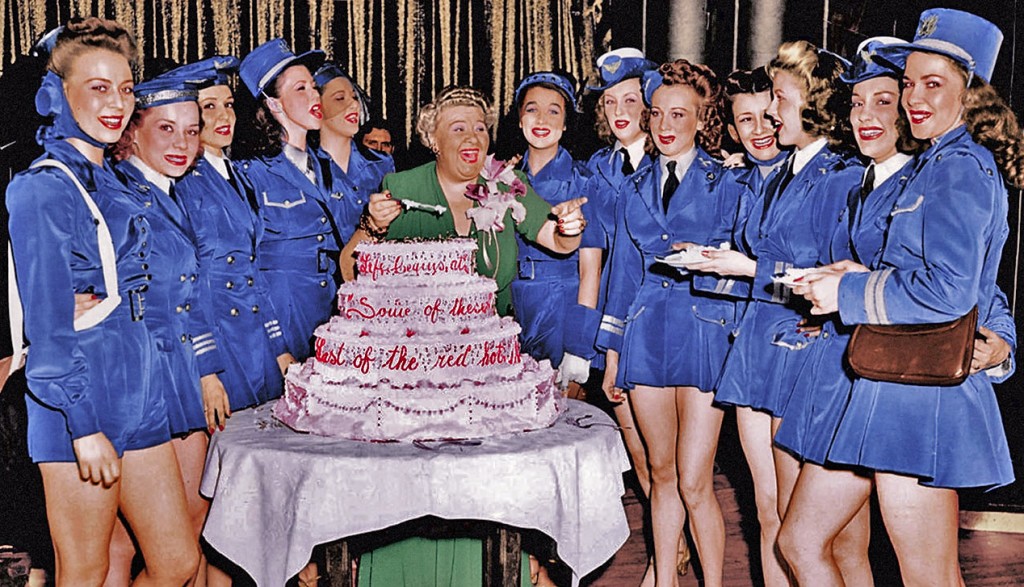 Photos courtesy of http://sophietucker.com/
Lyrics for I Don't Want to Get Thin by Jack Yellin & Milton Ager (1929)