Celebrate Mother's Day with the Rabinowitz Family!
Follow link to download eVite as a PDF: 16May08eVite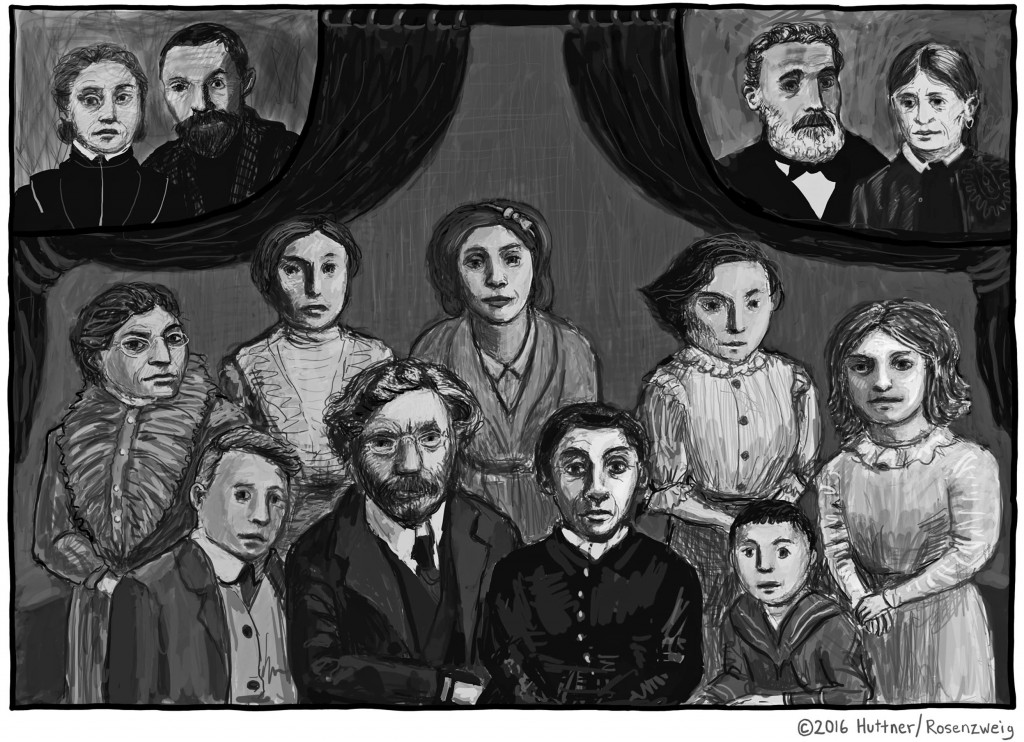 Sunday, May 8, 2016 at 2 PM
Park Slope Jewish Center in Brooklyn
1320 8 Avenue at 14th Street
Program… Treats… Hugs… Free 🙂
Dear Friends/Tayere Khaveyrim: Hodel Loyeff—best-known by her Russian name Olga Rabinowitz—invites you to remember her husband Solomon Rabinowitz—best-known by his pen name Sholem Aleichem—on the occasion of his 100th Yahrzeit.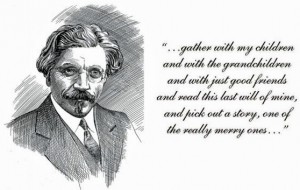 Question: Is this event suitable for families celebrating Mother's Day? YES!
Unlike most programs about Sholem Aleichem, this program will focus on women, including his mother Chaya Esther Rabinowitz, his mother-in-law Rukhl Yampolsky Loyeff, and his many daughters (one of whom—Lyala Rabinowitz Kaufman—was the mother of another well-known author named Bel Kaufman).
Readings will come from Nineteen to the Dozen and with biographical material based on My Father, Sholom Aleichem. Madame Sholem Aleichem will be channeled on this occasion by PSJC member Jan Lisa Huttner, the author of Tevye's Daughters: No Laughing Matter (2014) and Diamond Fiddler: Lectures on Fiddler on the Roof (forthcoming). Jan is an award-winning columnist for Chicago's JUF News, best-known for her articles, lectures, and posts on Fiddler on the Roof.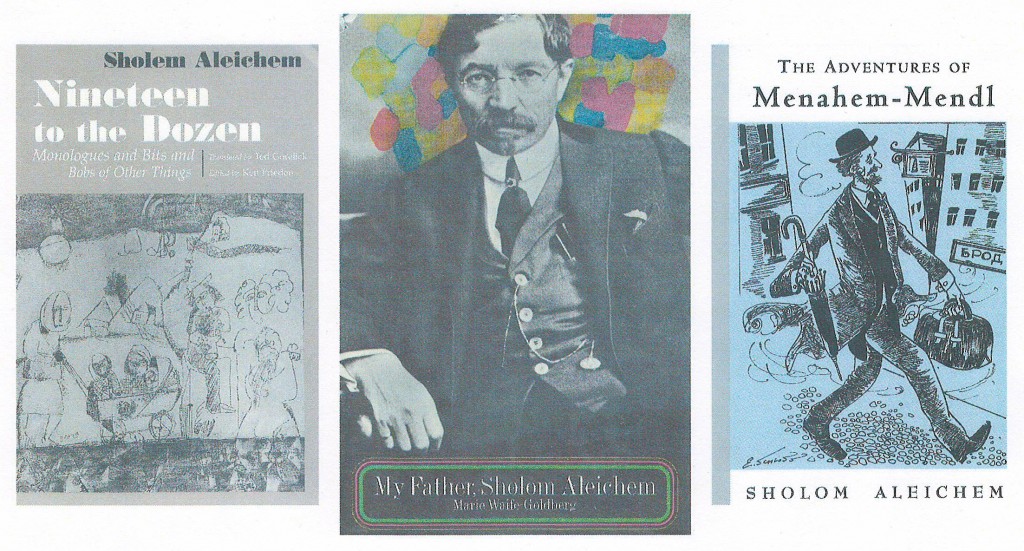 Note that our family composite is an imaginative reconstruction. These specific people never appeared in the same room at the same time. It is based on the "Badenheim 1910" photo in Marie Waife-Goldberg's book My Father, Sholom Aleichem, supplemented by additional photos from the same book. Furthermore, we know of no photos of Chaya Esther Rabinowitz (who died the summer after Solomon's Bar Mitzvah), so this image above is our interpolation.
Top Row (left): Chaya Esther and Nochem Vevik Rabinowitz.
Top Row (right): Elimelech and Rukhl Yampolsky Loyeff.
Middle Row: Natasha Loyeff Mazor, Tissa Rabinowitz Berkowitz, Lyala Rabinowitz Kaufman, Emma Rabinowitz, and Marusi Rabinowitz (aka Marie Waife-Goldberg).
Bottom Row: Misha Rabinowitz, Solomon Rabinowitz (aka Sholem Aleichem), Olga Loyeff Rabinowitz, and Numa Rabinowitz.
© Jan Lisa Huttner & Sharon Rosenzweig (2016)
Click HERE for directions to PSJC. Remember to exit at the back of the train (from the north-most side).