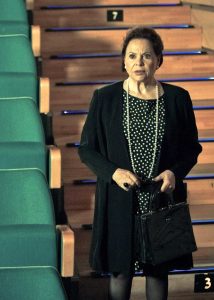 Black Comedy from Israel about a man determined to crash "the world's most exclusive club" of wealthy Tel Aviv widows who also happen to be Holocaust survivors. Trust me, this is a "laughing thru tears" experience worthy of Sholem Aleichem with finely-drawn characters and an infectious "tickle the ribs" plot. (JLH: 4/5)
Review by FF2 Media Editor-in-Chief Jan Lisa Huttner
Fire Birds opens with a jazzy upbeat rendition of the beloved Yiddish tune "Oyfn Pripetshik." You may not recognize the name of this song, but I guarantee you have already heard it. It is the background music that plays on the Schindler's List soundtrack when Oscar Schindler is watching the little girl in the red coat flee from the Nazis. I am sure this was intentional on the part of director Amir Wolf, because Fire Birds is a Black Comedy about "the world's most exclusive club."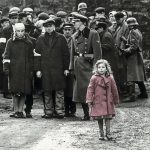 Wolf and his two co-screenwriters Orly Robenshtein Katcap and Itzhak Wolf, also juggle complex timeframes. In the present tense, a detective named "Amnon" (Amnon Wolf) is ordered to investigate the death of an old man found dumped in the Yarkon River. The body had an Auschwitz tattoo, and Amnon, the son of two Survivors, does not want this assignment, but he is on probation, so he has no choice.
Amnon's investigation is cross cut with the story of how "Amikam" (Oded Teomi) spends his final days. I don't want to give too much away, so suffice it to say that Amikam (assuming that really is his name) runs afoul of two widows: a famous actress named "Zissy" and a retired surgeon named "Olga" (Gila Almagor).
Olga and Zissy are also Survivors as were their now dead husbands, so I know this story may sound grim. You will just have to believe me, therefore, when I tell you that some scenes had me belly laughing. In one scene, Amnon takes his young daughter to visit his elderly parents. "Danielle" (Sarit Vino-Elad) is supposed to interview her grandparents to learn more about her family history, but Amnon doesn't want her to know about any of the "things" he learned as a child. So in answer to the question "Where did you and Zayde meet?" his mother (Alisa Rozen) describes a camp on a chocolate river filled with marzipan. "Every day we had tea with Mister Himmler!" Danielle is entranced and I am literally laughing through my tears.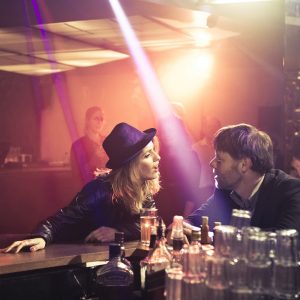 Fire Birds was nominated for ten Ophir Awards by the Israel Film Academy in 2015, with a well-deserved win for Dvora Keidar in the Best Supporting Actress category. It was also nominated for Best Feature at the 2015 Haifa International Film Festival and the 2015 Montreal World Film Festival. Fire Birds is Amir Wolf's first film! What will he bring us next?
© Jan Lisa Huttner (2/17) FF2 Media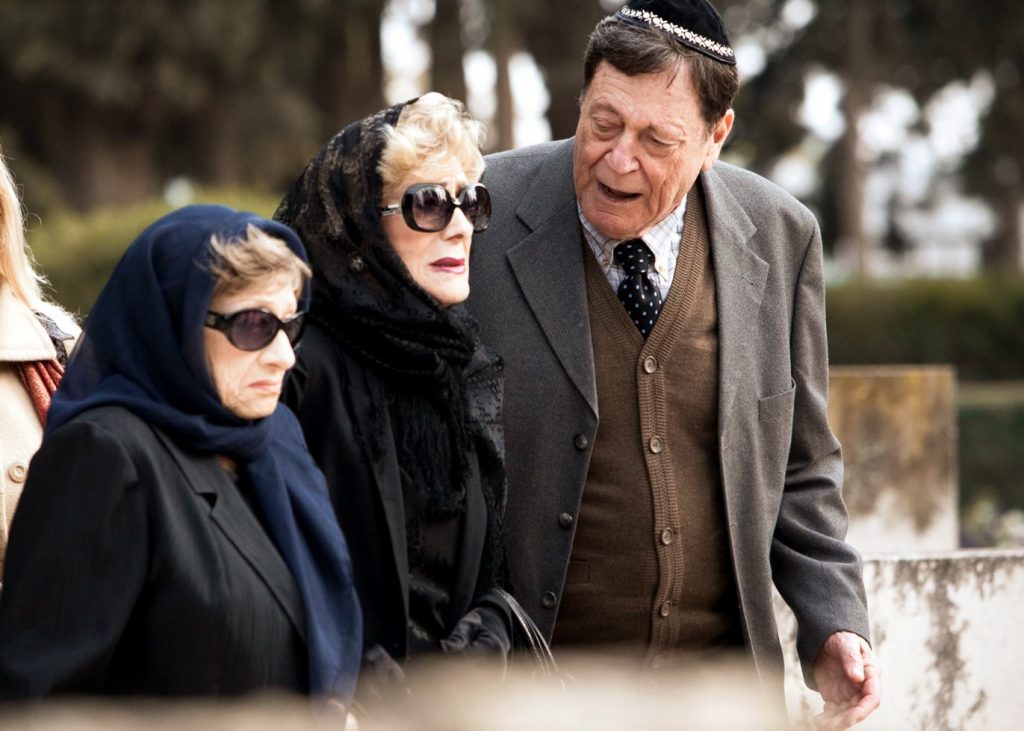 Groups interested in screening Fire Birds can order it from the Israeli Films website: http://www.israelifilms.co.il/Fire-Birds.html
Top Photo: Gila Almagor as "Olga."
Middle Photo: "Amnon" (Amnon Wolf) surprises his estranged wife "Irit" (Mali Levi) at a Karaoke bar. She is out her friends in a Karaoke bar and slightly drunk; he is mesmerized and desperate for a reunion.
Bottom Photo: Dvora Keidar (left) as "Martirio Halperin" with Miriam Zohar as "Zissy Glick." Oded Teomi play "Amikam" (the pick-up artist).
Q: Does Fire Birds pass the Bechdel-Wallace Test?Courtesy of the Chicago Festival of Israeli Cinema.
Absolutely!